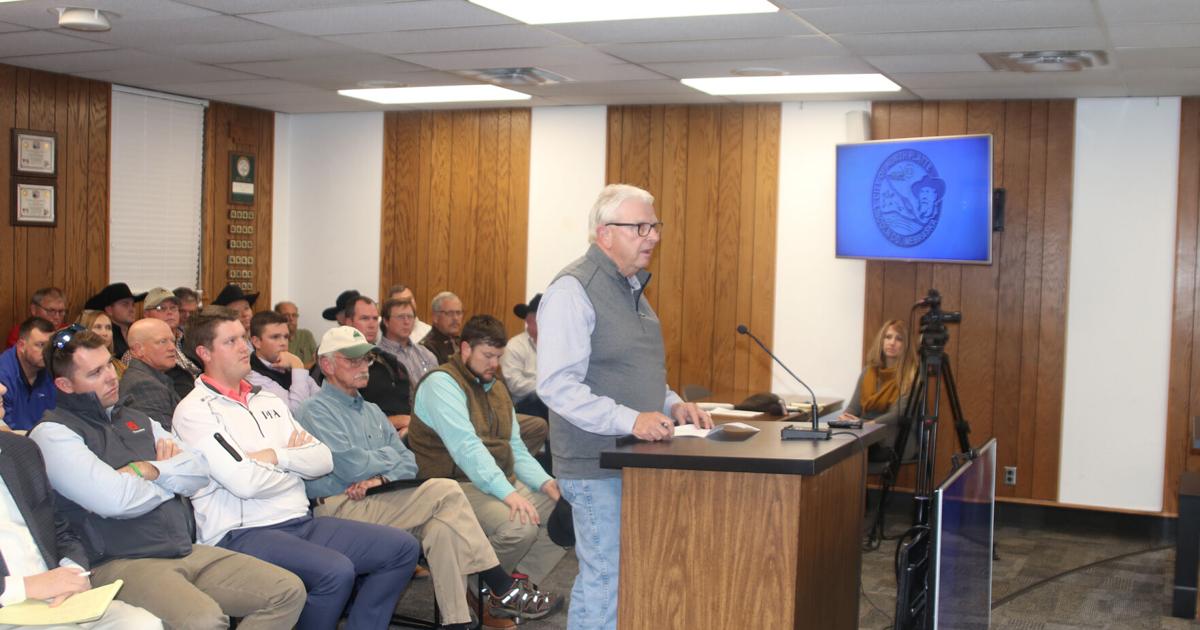 Sustainable Beef Responds to Technical Questions at North Platte Planning Commission Meeting Tuesday Night | Local
The existing berm would remain for additional flood protection, although it could be cut in places by a few inches, he added.
Stormwater retention ponds would be constructed within the berm around the northeast, east and south sides of the plant in Olsson's preliminary design drawing.
These ponds, Palik said, would be designed to drain collected runoff northeast into the North Platte River. Sustainable Beef would not need a federal mitigation permit because wetlands in that direction are minimal, he said.
Jon Klein, one of three parents of brothers Larry and Tom Golden at Tuesday's meeting, said the runoff is now heading east towards their two homes and another west of the Forks from the river. The brethren weren't at the meeting.
"We know the technology is great until it doesn't work," said Klein, husband of Larry Golden's granddaughter, Sophia Klein.
The plant aeration basin and anaerobic digestion lagoon for wastewater treatment would be at the western end of the old lagoon, closest to Newberry and furthest from the Goldens.
Both are said to use the same odor control technology as the four-year-old CS Beef Packers plant in Kuna, Idaho. Sustainable Beef, like CS, also intends to capture methane from its beef plant to help provide its electricity.
Four North Platte officials visiting Kuna on November 1 said they detected a pungent, slightly sweet odor about half the time 1.5 miles downwind of the CS factory and no odor within a mile. with. Telegraph reporter Susan Szuch accompanied the group.