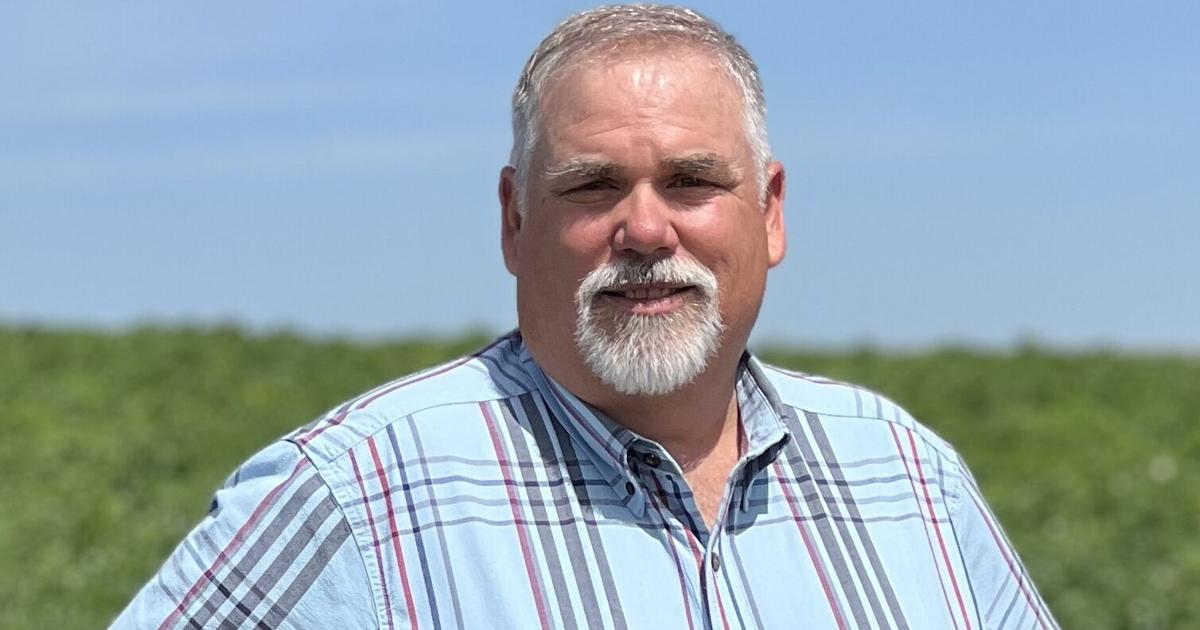 Questions and Answers: Walla Walla County Commissioner Candidate Darren Goble | Elections
The four candidates for an open seat on the Walla Walla County Board of Commissioners sat down with Union-Bulletin reporters to discuss some of the issues they might face.
Do you think the current commissioners are supportive enough of the Walla Walla County Sheriff's Office? Or is there something specific that you would support or fund differently than the Board of Commissioners currently does?
They are very supportive of the sheriff's office. The problem everybody has is funding, how can we get more funding to increase, you know, staff, MPs?
But no, they have, they are very supportive of the sheriff's office. I totally, totally believe in it.
What do you see as the county's role in addressing the affordable housing crisis and lack of housing in Walla Walla County? Is there anything you would pursue if elected?
I don't have a comment on that…I don't know about affordable housing. I don't know until I dive into it… It hasn't been high on my list. Let me put it this way.
What's at the top of your list? What are some of your ideas that you would like to put into practice as soon as you are elected, if elected?
Public safety is number one… It could be public works. It's your roads, the sheriff's office, being able to find the funding for additional officers.
It's about I want Walla Walla County to be a safe place to raise a family and live, you know? It is very important for me. But what governs all of this, you know, is financial responsibility, financial responsibility, you know?
Looking at the budgets, where are we with our spending? Are there any changes that can be made for the positive?
I've been budgeting since I was 9 years old with my first 4-H project. So on the farm we had to be very creative to survive. Each year becomes more difficult, our expenses explode. Inflation is killing us. And we have to work on it without impacting the people of our county here.
Part of that is attracting new businesses and helping those that are there to sustain themselves. We need to make Walla Walla County the place to come.
Do you think the county should change the way it works with cities to achieve common goals? Would you support the creation of some sort of city-county planning department or some other form of interagency council, or any changes to help the city and county work together?
Do I think this is a good idea? Maybe, you know, we need to look into that. Everyone has to play well. We are all here for the same thing, for our residents, you know, for our county, the people of our county, this is our home.
I don't know of any conflicts with the county and the city because I wasn't involved in them. But that's where sometimes, you know, a fresh look, a fresh mind is good to have.
Are you prioritizing updating how the county works with cities to bring new land into the urban growth area?
People talk about the difficulties in getting permits through the planning department.
I've answered calls from the county commissioner quite religiously for the past two years. When I can't come, I go back to listen to the audio files that are available. And I know things.
The planning department says they've improved their permitting times and, you know, that's very important to people. When you're going to do something, like sell land or a lot or a subdivision, what does it take to get it through the planning department? This is something that really needs to be looked at.
What specific actions would you take to support new and existing businesses in the county?
This is up to the planning department. Permit. So working with the port (of Walla Walla) I have a very good relationship with our port commissioners and again with the towns. What can we do to entice these companies to come here?
That's how I see it. You have to work together… The port has done a lot like they put up this big water storage facility near Dodd Road. This will be able to help certain industries to come up with fresh water capacity.
What is one lesson you learned the hard way, whether by enduring a challenge, overcoming an obstacle, or acknowledging a mistake, that influences how you would approach this position if elected?
One thing I learned a lesson about is trust, but check… There are always two sides to a story. You can't just take a tangent on something. You have to have a little thick skin, right? Because people are going to say things and you are going to hear things. Trust but verify. It's a big problem.
You have been criticized for your use of social media to comment on transgender people. And in another case, for suggesting that Vice President Kamala Harris got her job by performing sexual favors on her. What would you say to voters who might be concerned that some of your social media usage indicates you don't have the temper to lead them? What would you say to voters who are concerned about this?
Well, when you say transgender, you mean certain members of my family. I mean, I have a very diverse family…I mean, I've spoken to these people in my family. I don't want to name who they are… But, you know, stuff on Facebook, you see stuff, you share stuff, and sometimes you don't dig deep into it.
But that's part of life. I have fun with life. You know, you have a little fun with everything you do at work, the people you work with, you know, so it's called a sense of humor. And some people are really offended by it. And, you know, that's just part of it.
But you have to talk to people who have worked with me. School Board, Fire Districts, Fairs Board. Talk to people who know me, know who I am. I shoot straight, I'm honest. I try to live my life with integrity and honor.
Funny things are happening on the internet. Sometimes you share stuff, and you know it's not always fun for everyone.
I understand that because there are things that are said that I don't find funny. But I don't watch it. I move on. I don't spend time on it.
When it comes to political things, people get sensitive. But the one thing I've always said is, whether I vote for the person or not, if they get elected, I always wish them luck. And I hope they – if I disagree with them – I hope they prove me wrong and do a good job.
What didn't I ask you that you think voters should know about you?
The way I've run on my positions, whether it's for commissioner, school board member, equitable board member, or whatever service-related thing I do, I'm listening.
I try to be very proactive. I want to know if there is a problem. How can we improve it? I talked to teachers when I was in high school. I talked to the staff, you know, I talked to the parents, go to the ball games. I asked people, "How are we?"
You know, this is not my school. It's not my fire department. It's ours. This is our county. How are we? What can be improved?
And I'm sincere when I do that.