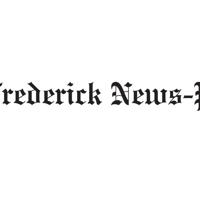 Planning Commission will review the plan of the municipal capital | Municipal
The design and rehabilitation of a new headquarters for the Frederick Police Department will likely be one of the planning commission's top priorities in its recommendations for projects in the city's long-term capital projects plan. city.
The commission is expected to discuss recommendations for the city's capital improvement plan for the 2023-28 fiscal year at a meeting Monday evening.
Work underway on the building at 100 E. All Saints St. that the city purchased in December is among the top projects recommended by city staff for the Planning Commission to recommend the mayor and aldermen be included. in the plan.
The four-story, 65,000-square-foot building will replace the department's smaller headquarters in the Frederick County Courthouse complex on West Patrick Street.
City staff also recommend continued support and funding for parking for a future downtown hotel and conference center.
The city and county will help purchase land and other public improvements, according to the staff report.
The recommendation comes after no additional funds were allocated to the project under the FY 2022-27 CIP.
The staff report also recommends adding a project to the CIP for the Monocacy Blvd. and Md. 26 interchange, and that the city should make funds available during the capital plan period for conceptual designs. of Monocacy Boulevard, once an agreement is reached. with the National Highways Administration.
The Md. 26 corridor has seen phenomenal growth over the past decade, beginning with the development of Clemson Corner and including Market Square, the Worman's Mill Village Center project under discussion and the construction of the mall of the new Walmart store , according to the staff report.
Recent approvals for another project will add 553 additional housing units and 29,000 square feet of non-residential development, which, along with other potential projects, makes the exchange project even more significant, according to the staff report.
"With the Monocacy and Route 15 interchange completed and the ongoing construction of Monocacy Blvd., the reliance on this intersection will only continue to increase," the report said.
The staff report also recommends funding for improvements along East Street, including sidewalks, lighting and street furniture and resolving crosswalks at major intersections; a project to connect Pine Avenue to 6th or 7th Street; and money for the completion of all phases of a Rails With Trails project along East Street, North Market Street and Md. 26.
Follow Ryan Marshall on Twitter: @RMarshallFNP