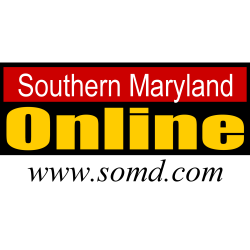 Planning Commission to Propose Zoning Changes to Address Approval of Cannabis Grow Operations
HOLLYWOOD, MD. (March 24, 2022)—St. Mary's County Commissioners have voted to have the County Planning Commission recommend amendments to the county's zoning ordinance to address the approval of cannabis grow operations.
But one commissioner criticized the motion as too little, too late.
Commissioner John O'Connor introduced the motion at the start of the March 22 business meeting; Commissioner Todd Morgan read it for the record.
"I request the Planning Commission to consider, hear, consider, draft and make recommendations to the County Commissioners to approve or disapprove the passing of an order to amend the text of the comprehensive zoning ordinance regarding growers, processors and dispensaries."
In a social media post, O'Connor wrote, "It's not about regulating the industry it's about making sure citizens are informed."
Local elected officials say they have been inundated in recent weeks with calls from citizens both in favor and in opposition to a 26-acre, industrial-style medical cannabis cultivation project at Avenue in the Critical Zone, development of which is generally strictly strictly limited in order to protect the watershed.
In a later interview, Commissioner Eric Colvin said all levels of county government were responsible for not preparing the county to deal with medical marijuana projects so that they would be subject to broader public scrutiny.
"Failure was a lack of foresight," Colvin said. "It can be put on land use staff, county commissioners and the county administrator."
"Lack of foresight was not updating our zoning." Colvin said former county administrator Dr. Rebecca Birdget bore some responsibility.
Colvin referred to a planning department decision to classify the project as horticulture rather than minor industrial agriculture as the choice Department of Land Use and Growth Management director Bill thought best. match the criteria, but Colvin was still troubled by the memo detailing that decision.
"The memo concerns me because it identifies weaknesses in our zoning ordinance that leaves a blur to let county staff make unilateral decisions."
Kate Charbonneau, director of the Critical Area Commission, told the County Times that the project is governed by a completely different set of rules because the state Department of Agriculture has deemed it agricultural in nature.
Hunt's decision characterizing the project as horticulture under the county's zoning ordinance and not an agricultural industry operation meant it would not be subject to review by the County Planning Commission .
A memo from the county government written in October last year showed Hunt could have chosen to label the farm under the minor industrial agricultural classification, which would have allowed him to continue, but with a plan of the site which should be reviewed by the planning commission.
This means that the plan would also have been subject to a public hearing.
Commissioner Mike Hewitt said trying to propose an amendment to the zoning enactment, especially since it would likely be the only such operation authorized by the state in the near future, was akin to political theatre.
"This commissioner has no problem with medical marijuana and comes up with a great idea to make millions of dollars," Hewitt said. "When this use was proposed in 2018, it was the moment when we should have asked ourselves where this type of use should be."
Hewitt, who has served as the county liaison to the Critical Areas Commission for the past seven years, said the only county that allows such an operation in its rural preservation area is Cecil County.
"It's just three acres planted in the ground," Hewitt said.
That's just over 130,000 square feet of grow space; the avenue-based operation could grow to just over 100,000 square feet, according to county planning documents.
"It's quite a show," Hewitt chided. "Other counties in the state have regulated where they're going, before they're allowed to start.
"St. Mary's County didn't do that." Colvin said the county is currently reviewing its comprehensive plan, which is the driving document that guided the growth as an opportunity to identify and modify weaknesses in the zoning ordinance.
"It shows how incredibly important the overall plan is," Colvin said, adding that the county is seeking public comment. "Thank you for involving yourself in the process.
RELATED INFORMATION:
Avenue's cannabis operation fires 4 years into project, March 17, 2022

somd.com/news/headlines/2022/23819.php
For more local stories from the County Times newspapers, visit countytimes.somd.com or find a copy at local newsstands.