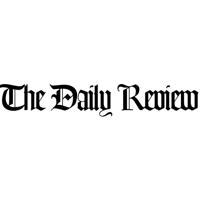 Planning Commission seeks to fill a vacant position | Local / Regional
The Bradford County Planning Commission is seeking candidates for a position that recently opened on the board with the resignation of Mary Neiley.
The Planning Commission is responsible for the development and implementation of the overall county plan. They also advise and serve as the authoritative body on subdivision and development ordinances. The commission functions as a cadre of 'citizen planners' who coordinate with communities to create policies to deal with all kinds of developments, whether it be community growth or decline, demographic changes or even just changes in technology, natural resources or housing. The Planning Commission wears many hats when it comes to the smooth running of Bradford County and is looking for someone to join the team.
Neiley's term expires on December 31, 2024. Interested citizens can submit letters of interest in several ways, by email to [email protected] or by mail to Bradford County Planning Commission, 29 Van Kuren Drive, Suite 1 Towanda , PA 18848 Letters should be sent by 5:00 p.m. on January 21, 2022.
All interested citizens with questions regarding the position or the work of the commission can contact County Planning Direct Matthew Williams by emailing [email protected] or by calling (570) 268-4103