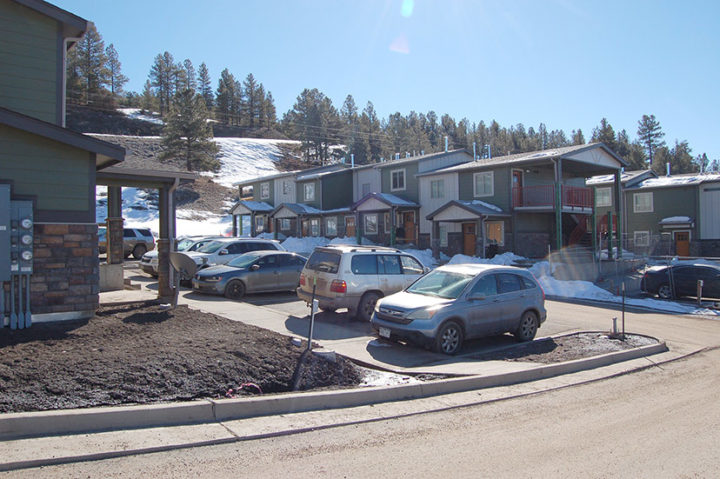 Planning Commission Reviewing Servitas Housing Projects Tonight… Part One – Pagosa Daily Post News Events & Video for Pagosa Springs Colorado
If a person were cynical, they might be tempted to make the following observation:
"Workforce housing is like the weather. Everyone talks about it, but no one does anything. »
In fact, however, the community of Pagosa Springs seems poised to do a lot about the labor housing crisis here.
On April 5, for example, city voters approved a new "workforce housing tax" to be charged on short-term rental (STR) properties within the city limits. It is estimated that these new fees will raise perhaps $500,000 a year to support workforce housing projects.
Meanwhile, the Rose Mountain low-income housing project on Hot Springs Boulevard is slowly coming out of the ground – slightly behind schedule – and when completed will provide 34 apartments to be distributed on a waiting list. of approximately 114 promising candidates.
The Pagosa Inn & Suites motel is reportedly being converted to approximately 98 long-term rentals, with perhaps 25 of the units reserved for labor income levels.
The Archuleta County Board of Commissioners recently approved the donation of 11 vacant county-owned parcels to our local Habitat for Humanity Organizationto help achieve a goal of 15 new single-family homes to be erected over the next 5 years.
Other housing projects are at the "vision" stage.
Not that these projects would necessarily meet existing demand. The 2021 Regional Housing Study by Root Policy Research suggested that Archuleta County needs approximately 800 additional housing units to address our workforce housing shortage.
Tonight, Tuesday, April 12, the Pagosa Springs Planning Commission will review several proposed housing projects. Three of the potential projects are collaborations between the city government – ​​which is donating vacant lots on Apache Street – and Texas-based Servitas, which claims to be an "innovative P3 developer of student housing and workforce housing." of work".
"P3" being short for "public-private partnership".
From the Servitas website:
Servitas is a professional, reliable, national workforce housing and student housing development company capable of providing the full range of services to our higher education and municipal partners. We pride ourselves on the quality of our projects, how they contribute to the wider community, and how they support the social and professional development of our residents. As a proven workforce and student accommodation developer and property manager, Servitas has extensive experience in the financial structuring of PPPs for private education, public higher education and municipal developments.
Of the 12 projects listed in Servitas website portfolio, 11 were built for colleges or universities. Only one project appears to be purely "municipal" – namely, Pagosa Springs.
Perhaps Pagosa Springs will be the guinea pig for Servitas' ambitious move toward "P3" municipal collaborations? We have certainly been the guinea pig for other projects. (Why does the city's failing sewer line instantly spring to mind?)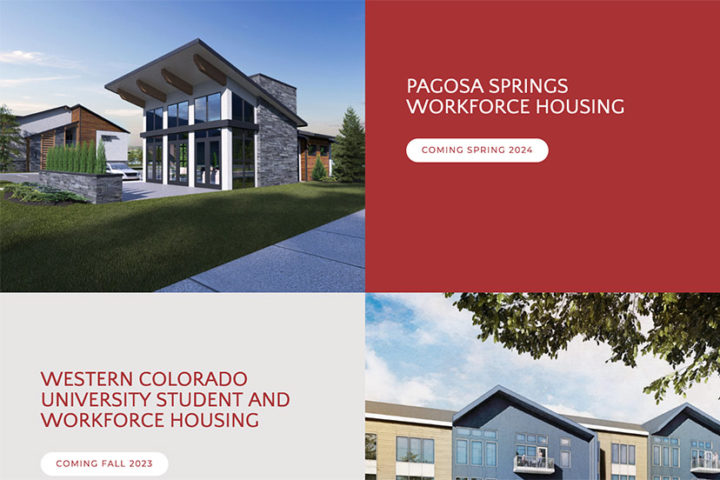 Two of the three projects proposed by Servitas will be presented tonight as "ready" for a "sketch plan design review", including:
B. Major Design Review Sketch – 574 S. 5th Street – 12 Collective Workforce Housing.
This project is a public/private partnership project and is one of three housing developments proposed by the city and its private sector partner, Servitas, to help meet our community's growing need for housing units serving individuals. and families whose income is between 60% and 150% of the regional median income (AMI). These rental units will be owned by the City of Pagosa Springs and operated by Servitas for 40 years and will continue under City ownership from then on, providing long-term affordability.
This townhouse development is proposed for 2 two-storey buildings, each with six two-bedroom units including two garages in each building, for a total of 12 units…
Here's what the mostly vacant lot at S. 5th Street and Apache looks like at the moment…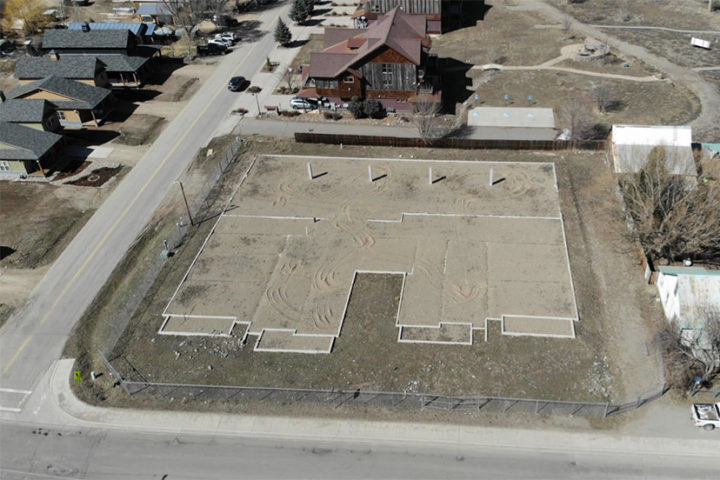 …and here's what it could look like in the near future…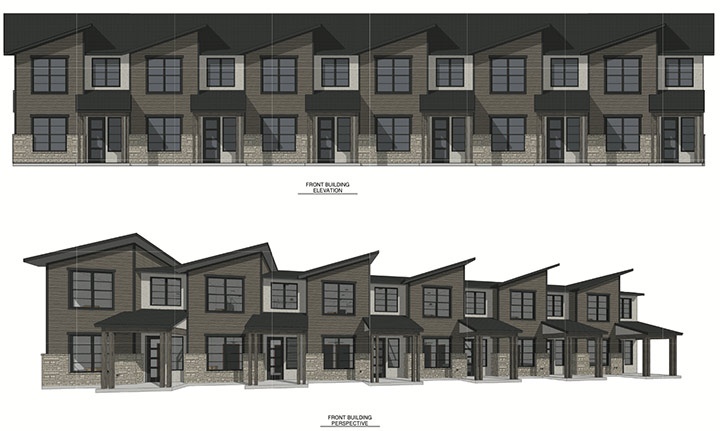 It looks like the twelve two-story units will be around 1,050 square feet each.
Servitas' other proposal, which appears poised for some sort of Planning Commission approval, is for a one-acre parcel at the corner of Hot Springs Boulevard and Apache – a single three-story apartment building with 24 units measuring 584 or 870 square feet.
D. Major Design Review Sketch – 558 Hot Springs Blvd./575 S. 3rd St. – 24 Multifamily Units
This proposal is to construct a 3 story multi-family building containing a mix of 1 and 2 bedroom units, totaling 24 rental apartments. Parking needs will be met with spaces on site, as well as shared parking in the existing Town Hall parking lot. Two properties are currently zoned Residential Mixed Use (MU-R) and the lot along Apache Street is zoned Public/Near Public (PS), requiring rezoning to MU-R. The rental units will be owned by the City of Pagosa Springs and operated by Servitas for 40 years. The intent is to provide housing choices to individuals and families within the 60%-120% AMI levels for at least 40 years….
The vacant lot currently looks like this, with the Town Hall parking lot on the left, Hot Springs Boulevard on top, and Apache Street on the right…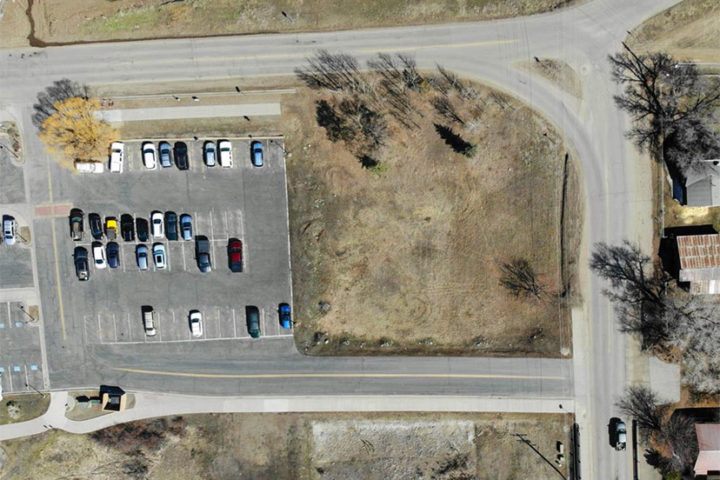 Artist renderings look like this…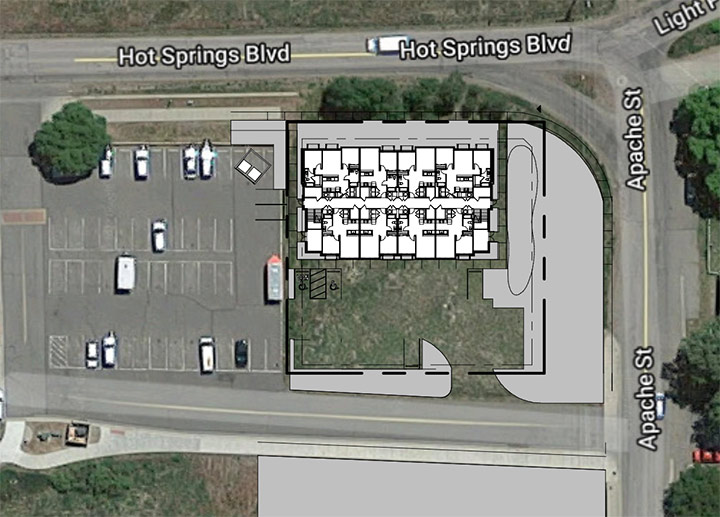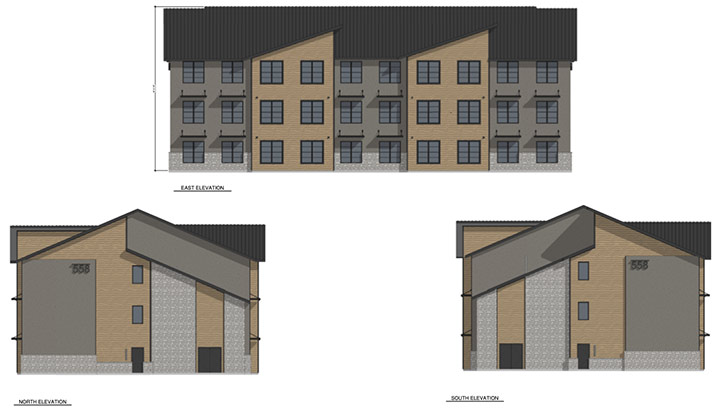 A third Servitas project has been in discussion, which will be located at a corner of South Pagosa Park – the neighborhood park at the corner of S. 8th Street and Apache, next to the Seeds of Learning Early Childhood Education Center.
After a few "neighborhood meetings", the city government realized that some of the neighbors had negative feelings about a labor housing project that could take up a significant portion of their neighborhood park.
The park currently looks like this: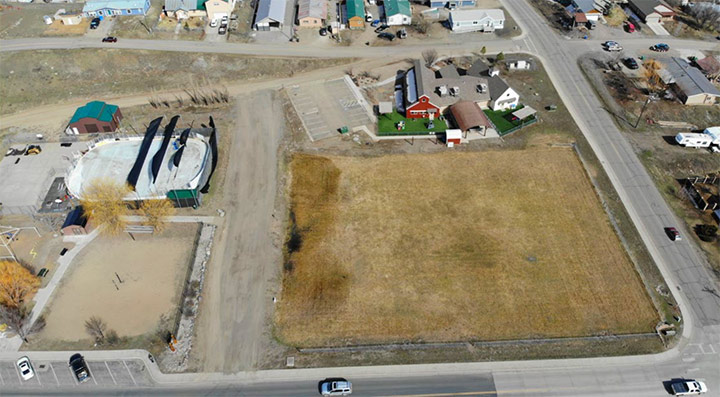 You can see a large playground in the lower right; Seeds of learning at the top; some volleyball courts and playground equipment at lower left, and above the volleyball courts, the area used for pickleball during the summer and an ice rink during the winter
One would assume that if a city government was considering locating a housing project within the boundaries of an existing recreational park, that same city government would ensure that neighborhood meetings were held well before entering into negotiations with a potential developer.
Unfortunately, the City spent six months discussing with the developer, before discussing with neighboring ratepayers.
It could have been a bad choice.
As mentioned, the planning committee meeting is scheduled for tonight at 5 p.m., Tuesday April 12th. You can attend in person at City Hall, or, conditionally, via Zoom:
Join Zoom meeting by computer – https://zoom.us/j/91425469027
Dial by phone – 1-669-900-6833 USA – Meeting ID: 914 2546 9027
The City does not and cannot guarantee Internet service or online streaming. Remote participation is at the risk of the participant, as public meetings will continue in person, regardless of the City's broadcasting capacity.
Read part two, tomorrow…
Bill Hudson
Bill Hudson began to share his opinions in the Pagosa Daily Post in 2004 and cannot break this habit. He says that in Pagosa Springs, notices are like vans: everyone has one.