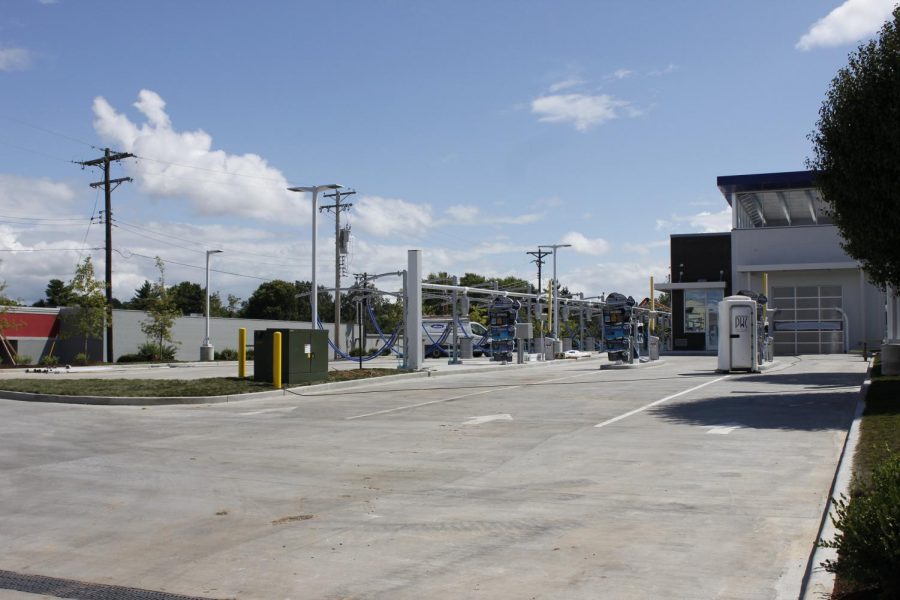 Planning Commission holds public hearing on another tidal wave wash – St. Louis Call Newspapers
Residents would prefer to see a different use of the property
A third Tidal Wave car wash could be coming to South County, this time off Butler Hill Road.
The St. Louis County Planning Commission heard a proposal June 13 for Tidal Wave Car Wash to build an express wash facility at 13047 Butler Crest Drive, near the intersection of Butler Hill Road and Tesson Ferry Road. The application is for a conditional use permit in the C-2 Commercial District to construct and operate a car wash facility on the 1.3 acre lot, which is currently vacant. It sits across from the former MetLife Building property, which is being redeveloped into the "Tesson Ridge" mixed-use development.
The proposal is in the 6th district of St. Louis County Councilman Ernie Trakas and the Mehlville School District.
"Along Tesson Ferry Road there are a number of commercial uses," said planner Gretchen Arnold. "Behind the commercial facade, there are several single-family homes."
Brandon Harp, director of Civil Engineer Design, said Tidal Wave is a relatively new company in the St. Louis area, with a total of 11 locations open or about to open. This includes two South County locations in Sunset Hills and Concord, as well as a location near Fenton.
According to Harp, the drive-thru car wash would be approximately 4,500 square feet in size and include an office element. There would be 24 vacuum bays for customer use and the proposed hours are 7am to 8pm. There is a full-access shared drive with a nearby Tesson Ferry McDonald's. There is also a stormwater pond on the adjacent parcel and Harp said they will subdivide the lot to add an additional stormwater pond on the Tidal Wave property.
"There are three stacking lanes and pay gates through which the cars will stack before going through the car wash. It's a car wash where you don't get out of your car," Harp said.
During public comment, neighboring resident Brian Daus questioned the need for another car wash in the area. There is a Zip car wash about three minutes down the proposed tidal wave road at 12884 Tesson Ferry.
"We are about four or five in this area who are quite close to Ernie Trakas. … We relay our neighborhood concerns to him quite often," Daus said. "When we found out (the tidal wave), we sent out a few emails and the big consensus is this…there are already, I think, five car washes within a two-mile radius… if you include those at gas stations…. I think if residents have a choice, this property should be something we need.
Daus, who added that his family is a member of Tidal Wave Car Wash, said with Tesson Ridge developing across the street, it would be nice to see better restaurants or retail in the region.
Commissioner William Ballard asked what happened to the sewage from the facility. Harp said sewage is collected and treated by a receiver before returning to the public sewer system.
"We had to complete a sewage survey with MSD (Metropolitan St. Louis Sewer District) to acknowledge that we put in this sanitary sewer," Harp said. "There are internal drains in the building that collect the water that sprays the car."
Ballard further asked if there was a way to recycle the dirty water from the car wash to be reused in the wash, but Harp said that with the chemicals and solvents coming from the cars, he probably wouldn't. not good for equipment to recycle water.
The panel will make a recommendation on the plan at an upcoming executive meeting.