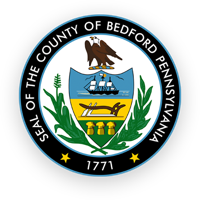 Planning Commission discusses water issues | News
Earlier this week, the Bedford County Planning Commission devoted much of its time to water quality issues, receiving both good and bad news.
Bad news came when Planning Director Donald Schwartz referred to an April 18 Pittsburgh Post-Gazette article reporting that the U.S. Environmental Protection Agency found the state's plan to reduce the flow of nutrients into the Chesapeake Bay is inadequate, the second time he has determined it.
The EPA has warned that it will focus on all sources of pollution that flow into the bay, such as municipal storm water and sewers.
"I'm sure it's not something that will be particularly welcomed by people in western Pennsylvania," Schwartz said, noting that the EPA would be taking a look at the entire state – even areas whose waters do not flow into Chesapeake Bay.
Commission member Frank "Butch" Otto observed that the focus is on the farming community, and much of that attention can be unfair.
"Much of the pollution comes from homeowners, not farmers, but we are blamed for it," he said.
All states whose waters drain into the bay have been ordered to reduce pollutants in the bay by 2025, a goal that Schwartz has argued in the past is likely unrealistic.
On the bright side, Schwartz offered notes from a March 24 meeting of the Western Pennsylvania Conservancy's regional advisory committee that reported on several projects in Bedford County.
Specifically:
•The Juniata BMP/Technical Assistance Growing Greener project has been completed. The project worked with 13 landowners in Bedford, Blair and Huntingdon counties to install BMPs and develop nutrient management plans that reduce nitrogen by 5,400 pounds per year, phosphorus by 475 pounds and sediment by 160 tons per year.
• Four tree plantings, covering approximately nine acres, are planned in Bedford, Huntingdon and Clearfield counties.
• A 319 plan for Evitts Creek continues to be developed. A visual assessment of the watershed has been completed and water chemistry and macroinvertebrate sampling will take place.
• A Bobs Creek Restoration Project, funded by the County Action Plan, has been scheduled.
In other news, Schwartz reported that the South Central Counties Regional Solid Waste Plan has been delivered to municipalities and 13 in the county have adopted it. Unlike some plans, such as the County Risk Mitigation Plan, it is assumed that municipalities that have not formally adopted the solid waste management plan have no objections to it. The plan must now be submitted to the Department of Environmental Protection.
The good news of the plan, Schwartz said, is that the area's landfill capacity should be more than enough for the next 10 years.
Schwartz also informed the commission of a meeting held earlier this month at the Freedom Township Fire Hall to discuss the Allegheny Ridge Recreation Association's proposed six-county off-road trail.
Many issues, such as pollution, landowner rights and access to services remain to be resolved, a process that Schwartz says is "extremely complex". But if the trail becomes a reality, it's likely to attract runners from across the East.
"It could be a really big economic driver," he said.
Due to scheduling conflicts, the commission will not meet in May. As a result, it was decided to move the June meeting to June 8.