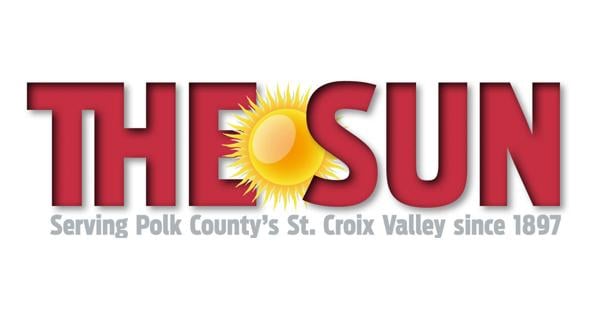 of Osceola Appoints Thorman and Johnson to Planning Commission | New
The Osceola City Board of Supervisors recently appointed Cindy Thorman and Warren Johnson to fill the vacant seats on the planning commission.
At the June meeting, supervisors accepted the resignation of Marianna Schultz. Schultz submitted his resignation letter to council during public comment at the town meeting in May. Supervisor Everson made a motion to accept Schultz's resignation effective May 2, 2022.
Supervisor Desmarais made an additional request that the official record reflect "Schultz chose to resign." Chairman Lindh added that he had spoken with Schultz and "reiterated that his resignation was not a request from the board."
Everson's motion to accept the resignation was seconded by Desmarais. The motion is carried. The resignation left two seats vacant on the Planning Commission.
At the May board meeting, a recommendation was made on behalf of President Lindh to appoint Cindy Thorman. At that time, the recommendation did not receive a motion.
Thorman spoke to supervisors during public comments at the June meeting.
"I'm currently the assistant clerk for the town of Osceola and I've done it twice. I have also served as Chief Election Inspector for over a year now. I am a founding member of the Osceola Historical Society and currently serve on the Polk County Historical Society. The reason I bring this up is because I am very concerned about our community. I love our community, we have incredible history here in Osceola and Polk County, I want to keep the history here," she said.
"I have owned two historic buildings in Osceola. One has been listed on the National Parks Register of National Historic Buildings. It was also named the best restaurant building by the state. My partner and I received the "Building of the Year" award from the Chamber of Commerce.
"Currently, I own several types of properties, including residential and waterfront. I have also managed different types of properties including commercial properties. I served on the Polk County Burnett Cooperative Board of Directors for 13 years and received several honors like the Certified Administrator Certificate and the Gold Certified Administrator Certificate," Thorman said.
"Some of you may question my integrity because of the Blue Rock Quarry project. Let me make it clear that I will recuse myself from any career-related votes, just like any other member would if they there was a conflict of interest with ownership of the properties or a bias towards an item submitted to the Planning Commission.
"The vast majority of decisions and recommendations have little to do with careers. I look forward to serving on the Commission and am open to any questions. Thanks."
Chairman Lindh asked the board to reconsider the motion to appoint Thorman to the Planning Commission: "She has been a valued member of our community, in my opinion there is no reason not to give her a chance. ", he explained. meetings and I support it.
President Lindh introduced a motion to appoint Thorman to the Planning Commission. Supervisor Cronick seconded the motion. The motion was approved by three votes to two.
Thompson yes; Cronick yes; Lindh yes; Everson no; Desmarais no.
Following Thorman's nomination, the Board considered an application submitted by Warren Johnson.
Johnson's application to the Planning Commission describes that he is an independent farmer who has lived in the town of Osceola for 54 years. Johnson is currently Vice Chairman of Ellsworth Creamery. In the past, he served for the Osceola City Council and Ambulance. He describes himself as "open-minded and has experience in both farming and business".
Johnson explained that he is able to read maps and blueprints and analyze alternatives. His interest in serving as a member of the Planning Commission, "is to bring knowledge about the history of our community. I would like to be involved in future growth and long term planning.
President Lindh introduced a motion to appoint Johnson to the Planning Commission. The motion was given a second by Supervisor Cronick and approved by a majority vote. Thompson yes; Cronick yes; Lindh yes; Everson yes; Desmarais yes.
Both terms are due to end in April 2025.