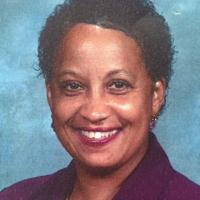 Middletown Planning Commission Gets New Chair | Winchester Star
MIDDLE-TOWN — The city council on Monday unanimously named Diane Newman-Frye chair of the planning commission.
Newman-Frye — who was named commissioner in May 2021 — replaces former chairman Marco Furman, who left town in July and resigned. She is pastor of the non-denominational Church of the Edified Body of Christ in Manassas, having obtained a doctorate in theology from the Spirit of Truth Institute. She was previously a bus driver for Frederick County Public Schools.
"I would like to say that I was delighted to have been unanimously nominated… Our city, as we know, is a beautiful city to live in," she said over the phone.
Newman-Frye wants Middletown to remain "a good town" and that "I only want to see the best for our people." She hopes to "address any complaints our citizens may have".
She said that while she supported the growth, she wanted to make sure it was "well planned".
"We have several communities that have just opened and want to make sure that the infrastructure and new developments coming up will be better, or will be great for those of us who have been here before," Newman-Frye said. "So that we may come together as one body in the city of Middletown."
The council also appointed David Gustafson as vice-chairman of the Planning Commission.
The Planning Commission has a vacancy, and City Clerk Christina Smith said the city has received two applications.
Also at the meeting,
Council unanimously approved naming a new street in the Enfield Knolls subdivision after K9 EDO, the first K9-certified law enforcement in the city's history.
Front Royal resident James Booterbaugh presented and donated to council two wooden flag designs featuring the American flag and the Middletown logo. Booterbaugh premiered during the 4th of July event in the city and had his busiest day in terms of sales for his Boots American Flags business.
Attending the meeting were Mayor Charles Harbaugh and council members Jeff Pennington, Carolyn Aliff, Carole Snyder Jones and Scott Fink. Shayla Rickard and Stephanie Mitchell were absent.