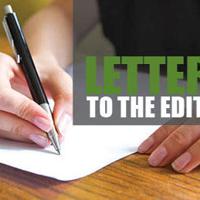 Letter: The Integrity and Honesty of the Court of Commissioners Are Questionable | Opinion
Editor, the lawyer:
I was very pleased to read Mr. Collie's letter, published February 15, regarding the county commissioners' handling of money received from damages caused by Hurricane Harvey. $4.6 million according to the lawyer on June 21, 2020.
There have been many articles in The Advocate on this topic. I wrote a letter on February 18, 2020, another on July 22, 2020. The Advocate editors wrote an op-ed on October 27, 2019 and another on June 21, 2020 which was excellent; straight to the point with no hash words on the actions, or lack of, of the county commissioners in regards to:
Not performing an external forensic audit.
Following a comment from Sheriff O'Connor that many questions remained unanswered and follow-up documents were limited to non-existent.
County Judge Zeller said Harvey's expenses were the most scrutinized since Foster Field was built in 1941. As if he were alive in 1941.
During a meeting, Zeller and his colleagues, Clint Ives, Kevin Janak and Danny Garcia, said that they were not yet aware that no member of the public wanted an audit during the meeting of the commissioners, all citizens who took the floor urged the Commissioners to proceed with the audit.
Commissioner Burns was the only Commissioner to continually request an audit.
After the meeting, a member of the airport commission said there was no way they could see the commissioners' actions as anything other than a cover-up.
Let us now return to Mr. Collies' letter concerning the purchasing policy adopted by the Court of Commissioners. The policy was adopted by all commissioners except Kevin Janak and Clint Ives, the two commissioners Mr Collie referred to in his letter.
To me, the integrity and honesty of the court of commissioners is questionable.
Tommy ThompsonVictoria