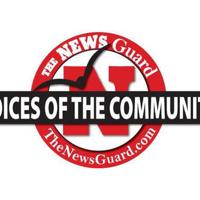 Letter: Support for Kaety Jacobson for County Commissioner | Opinion
I support the re-election of Kaety Jacobson as County Commissioner in the May 17 primary election. When I was director of the Lincoln County Health Department, I was fortunate enough to work closely with Kaety during the Covid pandemic and the Echo Mountain. fires. Either way, Kaety worked so hard to make sure county staff and the citizens of Lincoln County got what they needed to respond to these two horrific events. She called the governor to help us get the resources we needed, she participated in mass vaccination clinics, she set up an office in Lincoln City to have better access to those affected by the wildfire, wrote grants to restore the water system at Panther Creek, helped with the replacement of the septic tank and ensured mental health issues were addressed due to the trauma. Kaety has helped bring in over $18 million in grants to Lincoln County. Kaety gets things done.
This is the kind of proven leadership that we need in the Board of Commissioners. Kaety knows the issues facing our county, she actually helped bring housing money to Lincoln City, another permit technician for the planning department added. And once the judge lifts the stay on the short-term rental proposal passed in November, she will defend the implementation to ensure cohesive and thriving communities. Kaety understands what the job entails. We are lucky to have a commissioner who is willing to listen, learn and work to improve our community.
Kaety has been endorsed by the Oregon League of Conservation Voters and the Central Oregon Coast NOW Chapter. I add my voice in support of a hardworking commissioner eager to build bridges with local and state partners to help our community thrive
-Rebecca Austen, former director of the Lincoln County Health Department