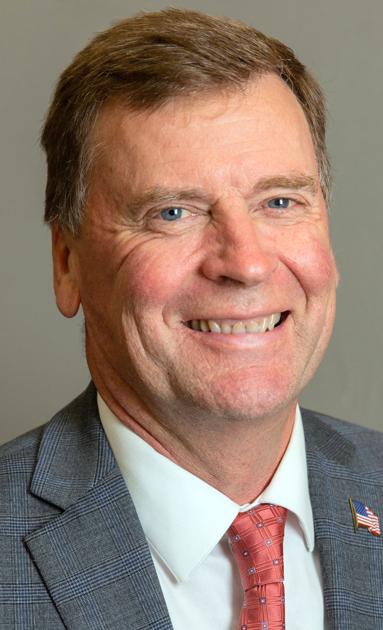 Jasper County Commissioner's Plans Underway for District 16 State Representative | New
RENSSELAER – Kendall Culp, chairperson of the Jasper County Commissioners Council, introduced herself as the state representative for the new House District 16.
Culp announced his candidacy on Friday evening (October 8) via an emailed press release.
House District 16 is an open district with retiring state officials Doug Gutwein (R-Francesville) and Don Lehe (R-Brookston). The boundaries of the District of House 16 have recently changed with the redistribution process as it now includes parts of the counties of Jasper, Pulaski, Starke and White and its county seats at Rensselaer, Winamac, Knox and Monticello.
"Representatives Lehe and Gutwein have represented their constituents well during their tenure," Culp said. "They each serve a very rural district and are to be commended for their service."
In addition to his commission responsibilities, Culp served for six years as vice president of the Indiana Farm Bureau.
"Agriculture has a rich heritage in Indiana. This adds $ 31 billion to our economy, which has a huge positive impact on our local communities, "he said.
Culp said most of his time as a local elected official has been preparing Jasper County for future growth and ensuring that public health and safety is properly funded, staffed and equipped.
"We need to plan and make decisions today to strengthen our rural communities so that they remain sustainable in the future," he said.
Culp is a grain and ranching farmer in the Rensselaer area, where he and his wife, Tammy, operate their family farm with his father and son Brandon Culp. The couple also have a daughter, Kayla Neibert, and two grandchildren.
He is a member of the Trinity United Methodist Church in Rensselaer; sits on Jasper County 4-H Council; is a member of the Purdue Dean of Agriculture Advisory Board; serves on the board of directors of the Indiana Farm Bureau and its affiliates; and is the past president of the Indiana County Commissioners Association.
Culp also sits on the boards of the Indiana Soybean Alliance and the American Soybean Association. He began serving on the Jasper County Commission in 2005 and has served as its chair for the past 15 years. He has also been a member of the Jasper County Drainage Board for 17 years.