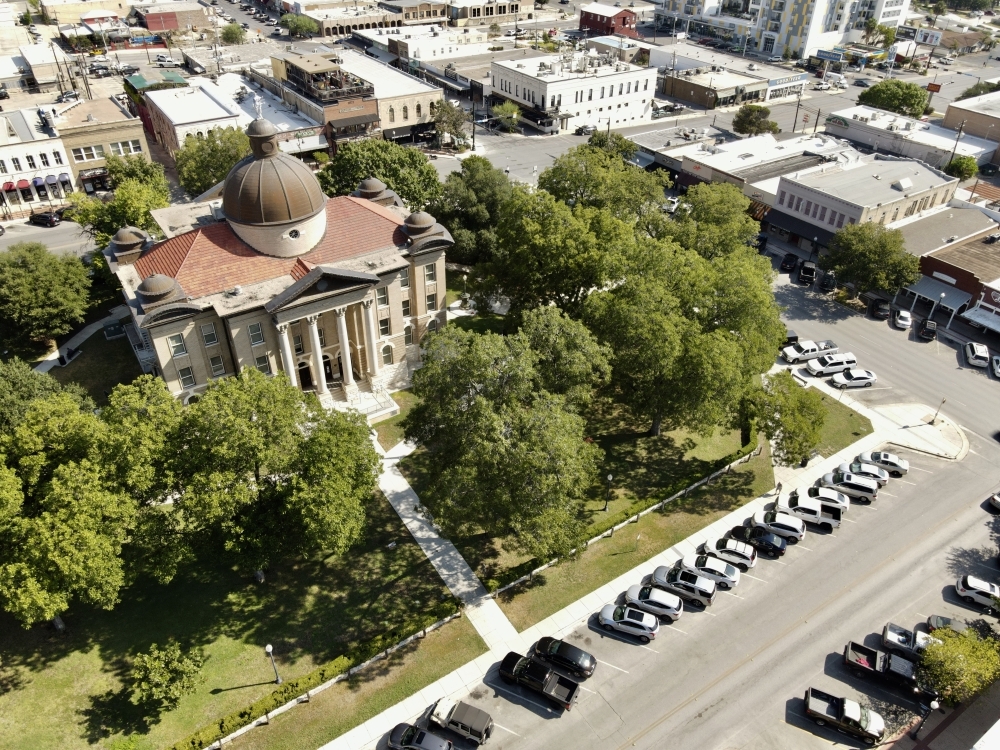 Hays County Commissioners Court adopts lowest tax rate in 30 years
The Hays County Commissioners Court approved the lowest tax rate since 1990 (Warren Brown / Community Impact Newspaper)
The Hays County Commissioners Court approved the 2021-2022 fiscal year budget and tax rate at a regular meeting on September 21. Commissioners held budget workshops with public hearings throughout August to receive community feedback. The new tax rate was set at $ 0.3867, which is the lowest since 1990. Although lower than last year's rate of $ 0.4212, the new rate is expected to generate 606,995 $ more in income according to Hays County Commissioners Court documents.
Although this year's tax rate was the lowest in over 30 years, citizens were still upset and demanded an even lower tax rate to account for rising property values ​​across the county.
"We have to lower the tax rate even more because you are causing people to lose their homes," said Dan Lyon, a resident of Hays County. He added that the property he bought in the 1970s has grown more and more in taxes and in value over time.
The county's property tax rate is not the first to be lower than in previous years. In August, Kyle City Council approved a tax rate about 2% lower than the previous year. However, residents also explained that the decrease does not compensate for the increase in property values ​​through appraisals and appraisals.
Ahead of the budget's approval, Anita Collins, on behalf of the Hays County Judge's Office, presented three items that require funding. The first was a $ 250,000 item for planning a new mental health facility with a dedicated veterans wing that would include 48 beds and inpatient treatment for mental health and addiction.
"The ultimate goal is to design, plan and implement an integrated mental health system that will effectively and efficiently meet the mental health needs of the changing and growing Hays County community," said Collins.
In addition, $ 100,000 has been requested for a regional emergency response and evacuation center. It would serve as a relief center that could provide testing and vaccinations in cases such as the COVID-19 pandemic. While not being used as an emergency center, it would also serve as an event center and add tourism to the county.
Finally, $ 75,000 was requested to plan and determine the cost and budget for a new animal shelter. While the county owns the San Marcos Regional Animal Shelter, Texas State University graduate Hunter Schuler noted that it serves the entire county and that more than half of the animals received come from the exterior of San Marcos.
When all the animals have been counted, both housed and placed, the shelter is operating at more than 70% of capacity, Schuler said. The shelter has worked over the years to achieve "no kill" status, which means the shelter has a 90% placement rate for all animals, according to the presentation. However, as a last resort due to overcrowding, the shelter had to euthanize 10 dogs in September.
Although funding was not secured for these projects during the meeting, representatives said they will continue to be discussed and potentially added to the agendas of future meetings.
The next Commissioners Tribunal meeting will be on Tuesday, October 5 at 9 a.m. at the historic Hays County Courthouse, 111 E. San Antonio St., San Marcos.