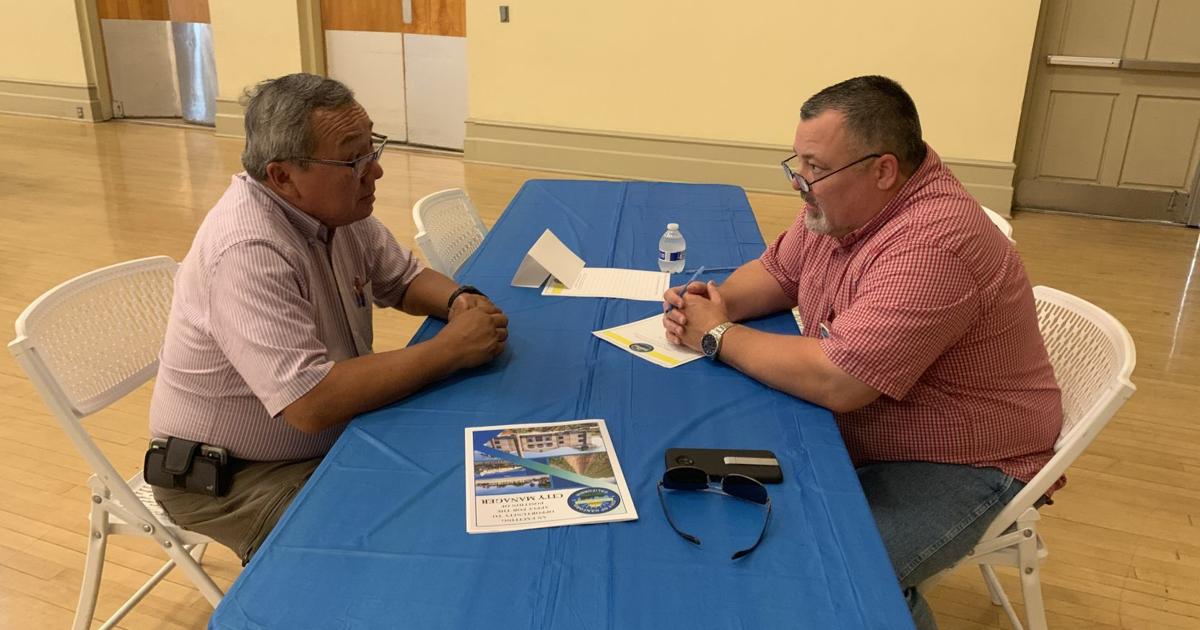 Hanford City Council appoints Dennis Ham to fill Planning Commission seat | Local News
Hanford City Council voted unanimously this week to appoint Dennis Ham as a new member of the planning commission at a special session.
Ham, who has served on the commission three times since the 1990s, will help plan the city's growth over the next few years.
He's a second-generation Hanford resident who remembers the old town center and its quaint shops like the hot dog stand on Main Street.
He answered questions from council members about the changes he had seen and what he would like to see for the city in the next 20 to 50 years by talking about the pride he feels when he walks or drives in across the city, especially the downtown district.
"I think more can be done not just for the city center but for the whole city to attract more visitors," Ham said. "I've heard visitors say how safe it feels here."
Ham said he was concerned about land use in the town and noted that many new developments have large homes on ever smaller lots, which he said he didn't care about. .
"We're expanding north and south because we're kind of stuck west and east," Ham explained.
He said he would also like vacant land to be filled before new land is converted into buildings.
"Something has to give," he told the council, shaking his head.
Ham said he would also like to see new hotels built in Hanford have larger meeting rooms.
"We want to attract bigger events than we currently are," he said, adding that the city needed a good way to influence new hotel businesses to provide a meeting space. to visitors.
Council member Art Brieno asked Ham and those present at the meeting in general what they thought would happen when unincorporated areas in the county, such as Armona, were finally incorporated. He expressed concern that smaller communities could provide their residents with facilities such as fire protection.
Other council members expressed similar concerns, particularly about how services such as water were going to be provided to the growing number of people in the area.
"We're looking for people who are serious about serving the community and have the skills to do their jobs," Brieno said of the selection process.
Brieno said all of the planning commission nominees have shown great future potential and hope they continue to want to serve and make Hanford an even better place to live.
The Hanford Planning Commission meets every second and fourth Tuesday at 5:30 p.m. in the City Council Chambers of the Civic Auditorium at 400 N. Douty St.