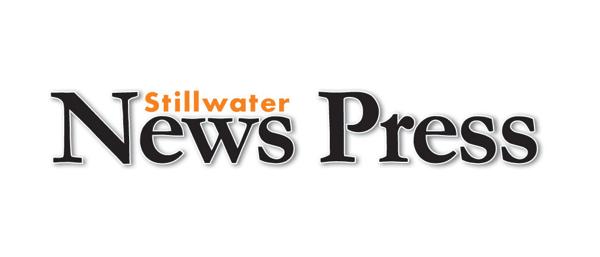 GUEST COLUMN: Candidate for election as County Commissioner | Opinion
Hi there! I am Sheryl Arthur Lacy and I ask that you consider me County Commissioner of District 3 when you vote in the June 28 primary election.
I was born and raised in Stillwater, Oklahoma and more importantly District 3. I have four wonderful children – three sons and one daughter who have graciously helped me throughout this campaign. I'm a partner on a cow-calf operation on the east side of Stillwater. I am a lifelong pioneer with a passion for public service in Payne County and I feel it is time for a fresh perspective in this office.
Over the past four years, I have managed facilities valued at $30 million and spanning over 20 acres. In this role, I learned how to work in a variety of conditions, including day-to-day management, long-range planning, major event execution, and emergency situations. My dad was a county commissioner for 16 years and I learned a lot watching him devote his life to our county. While the knowledge I gained from my father will be invaluable, I also intend to chart my own course when I take office. I plan to listen to the needs of my constituents and respond to concerns that affect the county. If a constituent calls and says their road is in trouble, I will check the budget and do my best to get that road fixed in a timely manner.
I would like to take Country Club Road to Hwy 33 for alternate routes to sporting events. I also want to establish designated truck routes to reduce traffic on our busiest roads. Not only will I strive to keep our roads in top condition, but I also want to make sure our county is as safe as possible. The county commissioner's office isn't just about roads. The Tri-District Board of County Commissioners governs the tax affairs of Payne County. This means that tasks such as: buying and selling public lands, maintaining county property inventories, and implementing economic development programs for the county fall under our responsibilities.
The last point is for me of the utmost importance. I think economic growth is sometimes overlooked at the county level. I see Payne County in a unique position to be the best county in the state if we have the right policies in place to foster an atmosphere of growth among our citizens. Therefore, as your District 3 Commissioner, I will not only do my normal duties of maintaining over 600 miles of District roads, but I will go above and beyond to seek opportunities for economic growth in the county. . I believe I will be a valuable asset to the County Board of Commissioners which serves as the county's chief administrative body. Although I may not have direct experience working in the county office, I have a desire to learn how I can be the best commissioner I can be in the six months before I take office and continue to improve throughout my tenure. I want to address the concerns of my constituents and act on their behalf for the good of the district and the county.
I would love the opportunity to be your next county commissioner. So, for June 28, vote for the big blue sign!