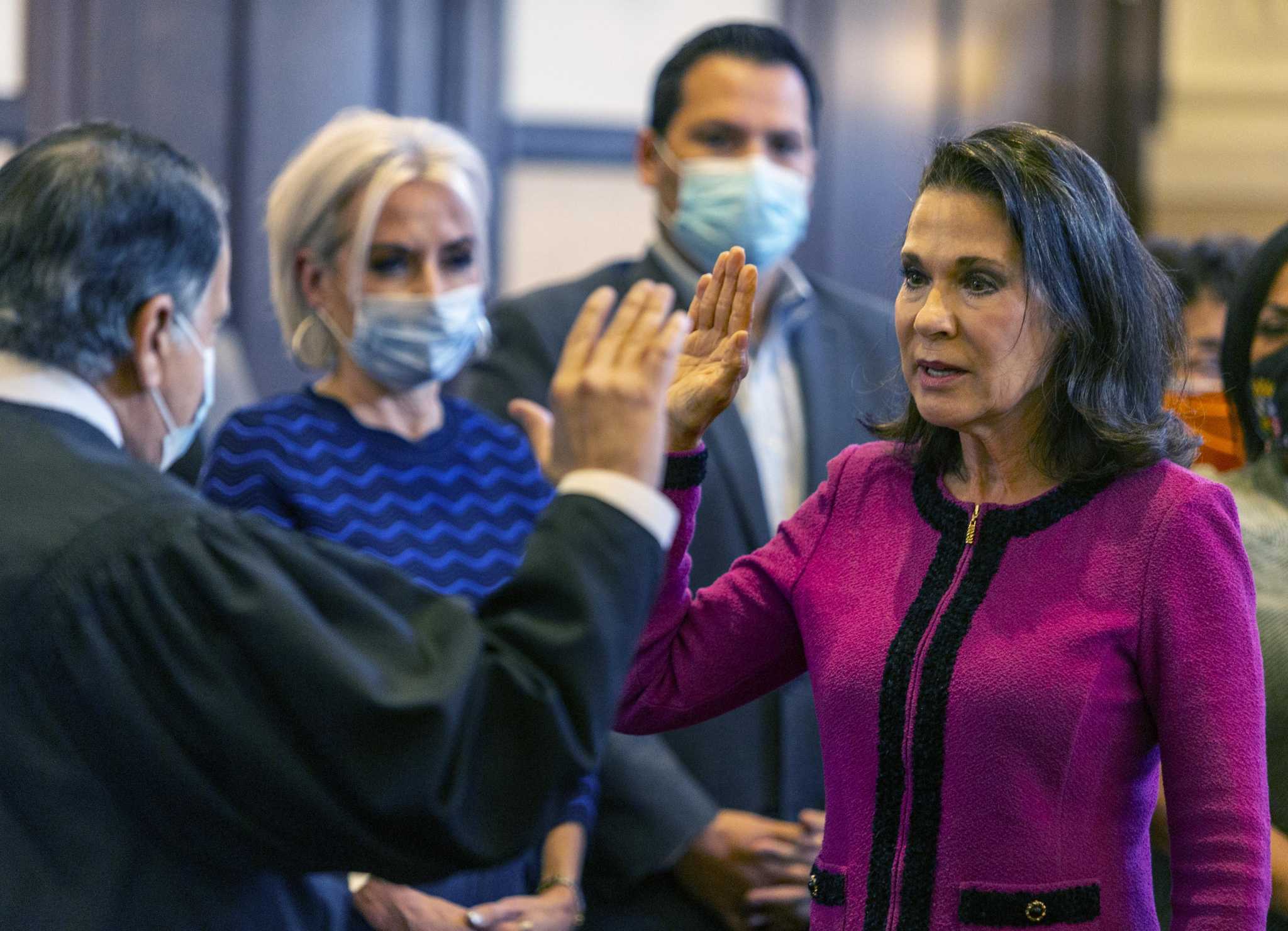 Former 4th Court judge appointed to serve as Bexar County commissioner at least until 2022
Former 4th Court of Appeals Judge Marialyn Barnard was sworn in on Tuesday to serve as the acting commissioner of Bexar County District 3, representing the North Side.
Barnard, a Republican, will serve at least until 2022 in place of Commissioner Trish DeBerry, who resigned last month to run for county judge. Barnard did not rule out the possibility of running in the fall as the GOP candidate for the remainder of DeBerry's term in 2023 and 2024.