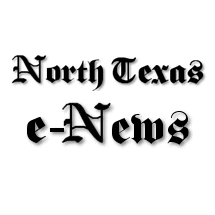 Fannin County Commissioners Court Regular Meeting February 8
PUBLIC NOTICE OF MEETING
TAKE NOTICE THAT A REGULAR MEETING OF THE
FANNIN COUNTY COMMISSIONERS COURT TO BE HELD
Tuesday, February 8, 2022
09:00
IN BONHAM CITY COUNCIL ROOM,
BONHAM CITY HALL, BONHAM, TEXAS
(and by teleconference)
SPECIFICALLY FOR THE FOLLOWING:
1. Establish quorum
2. Summon
3. Pledges
4. Presentations
5. Discussion, Review and Action Regarding Courthouse Restoration – County Judge
6. Discussion, Review and Action to Approve Order Creating Reinvestment Area for BT Masroor Storage, LLC, 10,568 Acres on Property ID # 70807 – County Judge
7. Discussion, consideration, and action to close Fannin County offices, excluding first responders, from 9:00 a.m. to 12:00 p.m. on March 10, 2022 to allow county employees to attend the courthouse rededication ceremony – county judge
8. Discussion, Consideration, and Action to Uphold or Rescind Fannin County Burn Ban – County Judge
9. Indigent Healthcare Activity Discussion and Report for January 2022 – County Judge for Indigent Healthcare Director
10. Discussion, Consideration, and Action to Pay for Courthouse Flagpoles on CARES Funding Rather than Contingencies – County Judge for County Auditor
11. Discussion, Consideration, and Action to Purchase a CARES Funding Air Purifier for the County Clerk's Office at a Cost of $179.99 – County Judge for County Purchases
12. Discussion, review and action to approve the master plan for the addition of Orduna 2 on County Road 4875 and FM 272 in Trenton; 66 lots on 95.92 acres – Commissioner 2 for Director of Development Services
13. Discussion, Review and Action to Approve Payment of Bills – County Judge
14. Public forum
15. Discussion with George Harmon and Klein Klotz of the Nitsche Group regarding health care benefits for Fannin County employees – County Judge
16. EXECUTIVE SESSION: Deliberation Regarding Real Property – A closed meeting shall be held pursuant to Section 551.072 of the Code of Government to deliberate regarding the purchase, exchange, rental or value of real property when deliberation at a public meeting would have a detrimental effect on the position of the government body in negotiations with a third party – regarding the ownership of the future justice center – county judge
17. Real Property Executive Session Discussion, Consideration and Action – County Judge
18. Discussion regarding PIDs (Public Improvement Districts) – County Judge
19. Comments from County Commissioners and County Judge
20. Adjourn
Fannin County invites you to a scheduled Zoom meeting.
Subject: Fannin County Commissioners Court Regular Meeting 02-08-2022
Time: February 8, 2022 – 9:00 a.m. Central Time (US and Canada)
From your computer or smartphone: join the Zoom meeting
https://us02web.zoom.us/j/88204807679
Meeting ID: 882 0480 7679
From any phone, dial one of the numbers below, then enter the meeting ID
(There may be charges depending on your carrier. Most cell phones have US-wide coverage, but if in doubt, please check with your carrier before calling.)
1 346 248 7799 United States
1 669 900 9128 United States
1 301 715 8592 United States
1 312 626 6799 United States
1 646 558 8656 United States
1 253 215 8782 United States
Meeting ID: 882 0480 7679
Find your local number: https://us02web.zoom.us/u/kscjGR1kh