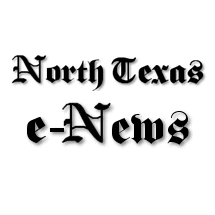 Fannin County Commissioners Court Discusses VA Proposal
Fannin County, Texas — Fannin County Judge Randy Moore presided over a regular meeting of the Fannin County Commissioners Court held on Tuesday, March 29, 2022 with Commissioners Edwina Lane, AJ Self and Jerry Magness; Dean Lackey was absent.
The meeting opened with an invocation from Mark Posey, pastor of Bonham Methodist Congregational Church.
Major James Manis (Retired) led the pledges.
*****
Judge Moore opened the meeting by expressing his sympathy to David Woodson over the recent loss of Mr Woodson's wife, Charla.
"We all offer our condolences to you all," Moore said. "Our thoughts and prayers are with you."
*****
A brief update on the ongoing restoration of the 1888 Fannin County Courthouse included:
Fire alarm system test

The woodwork and parquet floors continue
"We'll get in there eventually, people," Moore said. "I guarantee you."
*****
Dusty Baker, EMTB/Captain at Bonham Fire Department, presented the EMS report for February 2022.
*****
The Fannin County Commissioners Court approved the minutes, with corrections, of regular meetings held on February 15, 2022 and March 22, 2022, and minutes of a special meeting held on February 15, 2022 and the minutes of two special meetings held on March 8, 2022.
*****
The Fannin County Court of Commissioners approved the Treasurer's Financial Report for February 2022 and the Treasurer's Investment Report for February 2022.
*****
Fannin County Commissioners Court voted to move $8,055 from 210-364-1630 [Sale of Equipment (auction)] at 210-621-5710 (equipment purchase).
*****
The Fannin County Commissioners Court voted to move $5,200 from 100-364-1630 (equipment sales) to 100-406-4540 (R&M Auto, emergency management).
*****
The Fannin County Commissioners Court discussed April 25 as a possible date to move into the Fannin County Courthouse.
*****
The Fannin County Commissioners Court held a lengthy discussion regarding a Veterans Administration Proposal — specifically pages 6-9 – it could impact the Sam Rayburn Memorial Veterans Center in Bonham.
The proposal recommends "relocating outpatient, CLC (VA retirement home), and RRTP (home) services from the Bonham VAMC to current or future VA facilities and terminating these services at the existing Bonham VAMC."
Justice Moore pointed out that the Bonham VA is not closing, although the VA is looking closely at the nursing home and home services located in Bonham, which equates to about half of the Bonham VA's jobs.
"We don't want this to take a foothold," Moore said. "Watch for upcoming VA public hearings and get your congressmen and senators involved now — tell them we don't want our retirement home or our home to move."
"We don't need to get complacent," Pct said. 3 Commissioner Jerry Magness. "Stay on top. Contact your representatives.
The county judge emphasized the need to enroll all local veterans; only 2,000 veterans are currently registered.
"We could easily double that," Magness remarked.
Moore suggested that veterans contact Fannin County Veterans Services Officer Paul Chandler to ensure they receive all the benefits to which they are entitled. Call (903) 583-2111 x 36390, email [email protected] and visit Fannin County Veterans Services Web page for more information.
Fannin County Sheriff Mark Johnson commended the outstanding staff at the local VA retirement home.
*****
The Fannin County Commissioners Court has approved the renewal of TAC's risk management pool property and mobile equipment coverage for the period of July 1, 2022 through July 1, 2023.
*****
The Fannin County Commissioners Court approved payment of the bills.
*****
The Fannin County Commissioners Court voted to issue an invitation to tender for a dump truck for Precinct 3.
*****
The Fannin County Commissioners Court filed an agenda item regarding approval of a 2023 maintenance contract with Otis Elevator Maintenance for the courthouse pending further review.
The first year of maintenance is free. For 2023, Otis Elevator Maintenance is offering a $285-per-month maintenance contract, though the company wants it signed by April 1, 2022. Monthly fees could rise to $340 if the county waits.
The Fannin County Criminal District Attorney will review the contract and Fannin County Purchasing Officer Michelle will research pricing and service from other elevator maintenance companies.
*****
The Fannin County Commissioners Court voted to purchase body cameras for all precinct constables at $695 each and a one-time training and installation fee of $1,890 (same amount of training regardless of or number of users) for a total not to exceed $4,000 from the CARES Act fund. – All law enforcement officers who interact with the public must be equipped with body cameras.
*****
The Fannin County Commissioners Court rejected an agenda item that would have changed the meeting location of the Commissioners Court to the Fannin County Courthouse from the first Tuesday after a certificate was issued of occupancy or a temporary occupancy certificate.
*****
In a public forum, Sheriff Johnson reminded residents that beginning April 1, 2022, law enforcement must take into custody anyone with a warrant for their arrest on a class misdemeanor case. Unresolved C filed in these courts throughout Fannin County.
Major Manis noted that March 29 is National Vietnam War Veterans Day. He also pointed out that COVID-19 numbers have come down significantly, though numbers in Austin have gone up.
*****
The Fannin County Commissioners Court entered executive session at 10:01 a.m. to deliberate on the ownership of a future justice center.
*****
The Fannin County Commissioners Court reconvened in regular session at 10:39 a.m. to discuss real estate deliberations.
"We are in negotiation with the person who owns the property," Judge Moore explained. "I think the county is about to make a decision."
Moore said there could be an announcement next week. He thanked Mr. Glaser and attorney Newt Cunningham for their help in the process.
Commissioner Lane said work days at Lake Fannin are scheduled for Saturday April 2 from 9:00 a.m. to noon and Sunday April 3 from 1:00 p.m. to 4:00 p.m.
Lane also noted that TCOG will be sponsoring a household hazardous waste collection event in Sherman on April 30. Appointments are required.