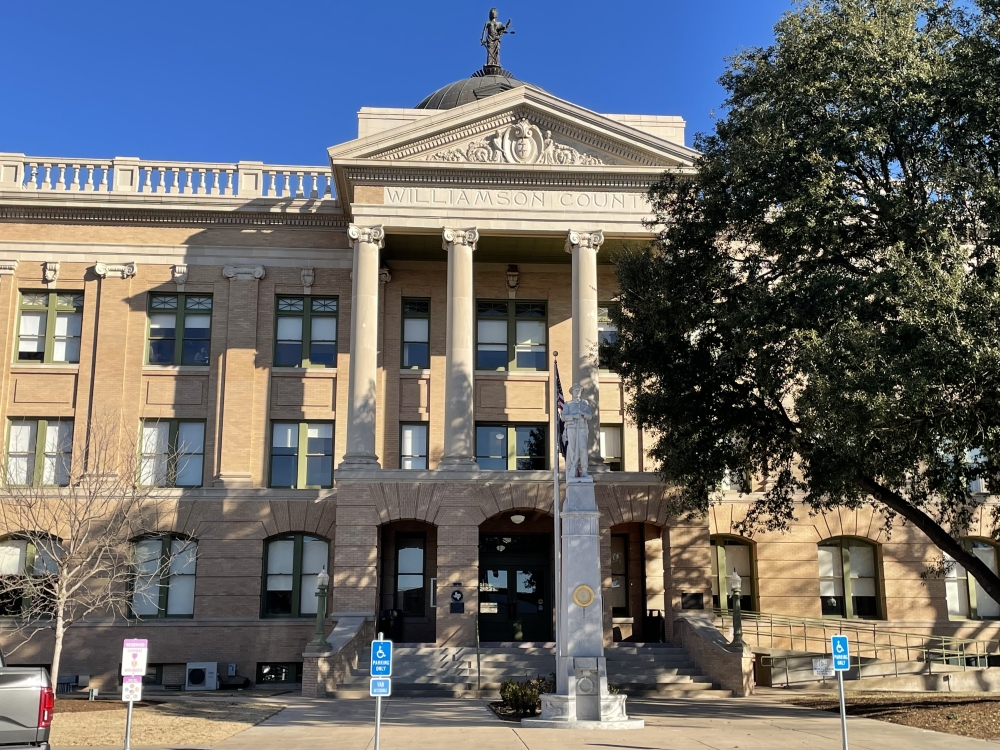 Early primary election results show incumbents leading races in Williamson County Commissioners Court
Beginning at 7 p.m. March 1, Williamson County reports early voting election results. (Claire Shoop/Community Impact Journal)
Editor's Note: Visit https://communityimpact.com/voter-guide for all primary election results in your community.
As Williamson County reports early voting results, the three Republican members of the Court of Commissioners awaiting re-election lead their primary races.
The Republican winners of the primary election for county judge and the Precinct 2 and 4 commissioner seats will advance to the November general election. Only one Democrat has requested a place on the ballot in each race for the commissioners' court and will also qualify for the Nov. 8 general election.
In the race for county judge, incumbent Bill Gravell won 61.07% of the vote, or 14,799 votes, ahead of Ryan Gallagher, who won 38.93% of the vote, or 9,432 votes.
Incumbent Cynthia Long leads challenger JT Cox in the Precinct 2 race. Long received 59.95% of the vote, or 3,288 votes, while Cox trails with 2,197 votes, or 40.05% of the vote.
In Precinct 4, incumbent Russ Boles garnered 63.83% of the vote, or 3,625 votes. His challenger, Terri Romere, won 36.17% of the vote, or 2,054 votes.
As of 7 p.m., Williamson County is reporting the results of 42,356 ballots cast during the early voting period. No polling station communicates the results of the polling day.
Election results are not official until they have been consulted and certified.