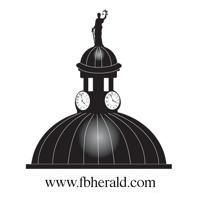 Court of Commissioners approves over $1.5 million for improvements | News
The Fort Bend County Court of Commissioners on Tuesday approved more than $1.5 million in grants and advanced funding to help fund Covid-19 relief, new EMS equipment for first responders and more.
The county's Emergency Solutions Covid-19 grant was used to cover an additional $179,748 to provide shelter and rapid relocation at Fred & Mabel R. Parks Youth Ranch, Inc. through August 2022.
The deal was completed on June 23, 2020, for less than $7,314. Since then, the county has distributed an additional $164,934 in a January 14, 2021 amendment.
The second change on Tuesday brings the total payments to $351,996.
The money will be split between $63,816 for shelter operations and services, $41,536 for salaries and an additional $246,644 for hazard pay.
A proposal from Sirius Engineers Inc. for $234,197 for an engineering design of the West Airport Boulevard intersection with SH 6 for additional turn lanes was also accepted.
Payment includes preliminary studies, design services, tendering and construction phase services. The project will add a right-turn lane for the westbound approach and a left-turn lane for the eastbound approach with a storage lane for the existing left-turn lane.
The Court of Commissioners also reached an agreement with Stryker Sales Corporation for new chest compression systems for first responders.
The deal will not exceed $358,408.30 and will be funded from the county's budgeted emergency medical service fund.
Other notable actions include $72,886.10 for the purchase of five Kubota mowers for the parks department. The purchase is financed by cash advances and bond certificates.
The county also renewed its online maintenance agreement with ImageSoft, Inc. for $136,134.90. The contract is for one year until December 31.