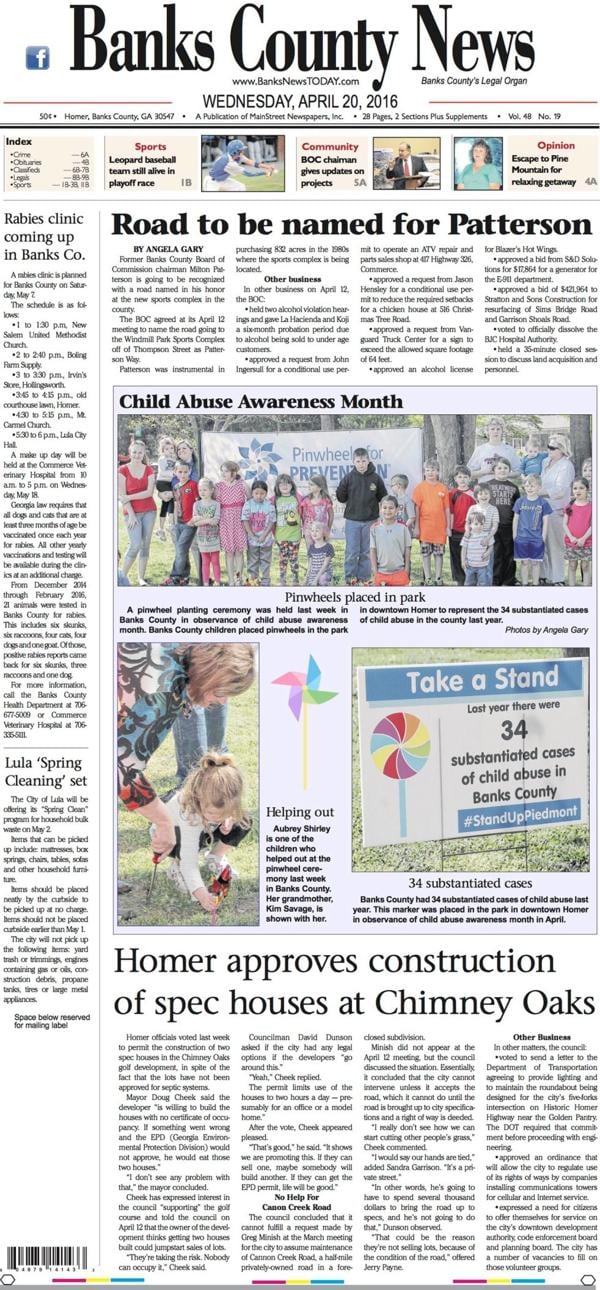 County Responds to Appeal Filed by Planning Commission Member | BanksNewsTODAY
The county attorney responded to the appeal filed by a member of the Banks County Planning Commission saying the action taken was not appealable.
"The County Board of Appeal cannot overrule a decision of the County Commissioners in a conditional use application…and was a final decision that can only be appealed to Banks County Superior Court."
Frost went on to state that the county code provides the general conditions for appealing a decision of the county commission.
"Appealing a zoning decision to Superior Court has become difficult and complicated," Frost wrote. "There are questions as to whether one should file a direct appeal or a discretionary appeal or both. There is a procedure to appeal this decision to the county board by approving the conditional use application, but not to the county board of appeal. However, if you are considering appealing, I suggest you employ an attorney to handle the appeal.
Griffith filed the appeal at the public hearing of the extended stay hotel approved for Paul Patel to locate a Marriott property in Banks Crossing was filed by Banks County Planning Commission Member Taylor Griffith.
Griffith appealed because he claims the public hearing was not held in a "lawful manner". He said the original copy of the conditional use request "clearly indicated 'Extended Stay Prototype' in the line for the intended use."
"Banks County code clearly requires that the intended conditional use be listed in the required notice of public hearing that is prepared by the county," Griffith said. "The Notice of Public Hearing omits 'extended stay'. This is a direct violation of a code that requires Banks County to accurately notify you of a public hearing at which you have a constitutional right to be heard.
Griffith resubmitted the appeal with the planning commission listed as the offender instead of the board of commissioners.