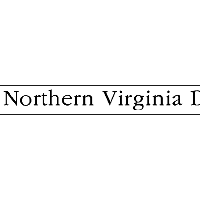 County Planning Commission wants more time for proposed rural complex | Nvdaily
WOODSTOCK – The Shenandoah County Planning Commission last week put the brakes on a proposed rural hotel complex off Highway 42 west of Mount Jackson to allow time to present more details and address concerns from neighboring owners .
Matthew Johnson has applied for a Special Use Permit to operate a 20 unit project, named "Sherwood Forest Resort" on 89 acres of property located in the Hudsons Crossroads area. According to Johnson's presentation in a joint public hearing Thursday with the Shenandoah County Planning Commission and Board of Supervisors, the complex would include 10 sites on which geodesic and weatherproof domes – with 24 rooms in total – would be available for rental all year round.
The complex, if it received county approval, would retain most of its forested land and likely include hiking trails, community park spaces and a playground, according to Johnson's presentation.
Members of the Planning Commission voted 7-0 to table any recommendations to the supervisory board following a public comment period in which neighbors expressed a myriad of concerns about the proposed project. A few commissioners said they needed more details on the project before they could make a decision.
Johnson's presentation included a development proposal for the complex that included proposed locations for four septic sites, a well and electrical boxes. It also included sample images of what domes and other accessory structures might look like.
Before voting, Commissioner Mark Dotson (District 1) said he needed to see a more solid plan before taking action.
Johnson said during the public hearing that he wanted to assess the Planning Commission's sentiment about the complex before partnering with an engineering firm to develop an official preliminary site plan. Dotson encouraged Johnson to develop such a plan that has the "thoroughness that really goes to precisely what you are looking to do."
Commissioner Todd Steiner (District 4) said he was not opposed to the request for a special use permit, "it looks like a lot of their neighbors are, and it would be better if they could work together and find a resolution that satisfies all. "Steiner proposed to file a decision on the complex so that applicants and neighbors could" perhaps make arrangements that would be better for everyone. "
Neighbors who spoke or submitted written comments for Thursday's public hearing shared many of the same concerns, including those regarding fire safety, the impact on traffic along this section of Route 42, septic tanks and the ability to keep visitors inside the complex and outside of adjacent private property.
In an email responding to a list of questions from a neighbor, Johnson wrote that he had no plans to build a fence around the complex in an effort to keep the landscape as natural as possible, and that maps and signs would be used to "limit unintentional intrusion" by visitors to the resort.
Some neighbors have also expressed concern about the possible lack of on-site staff while the complex is operating. In response to a question posed during a question-and-answer session in the community, Johnson wrote that a "full-time staff member will not be required" to be on site during regular business hours and that guests would check in and out using digital PO boxes.
Johnson said in Thursday's public hearing that he had had discussions with someone who lives in the area and wants to make himself available to visit the complex several times a week to monitor the site and check in guests.
A few neighbors said during the public hearing that they did not object to the concept, but the proposed location was not suitable.
"There is certainly a fair amount of opposition for different reasons," Commissioner Tommy Miller (District 3) said at the meeting, "of trying to make it work a two-hour drive so far, we going to have a potential property manager, how do we deal with campfires and potential fire issues in this way, I think there are still a lot of questions that need to be answered.
Commissioners Dotson, Miller, Steiner, Gary Lantz (chairman), Debbie Keller, Eunice Terndrup and Dennis Morris, the supervisory board representative on the planning committee, attended last week's meeting.