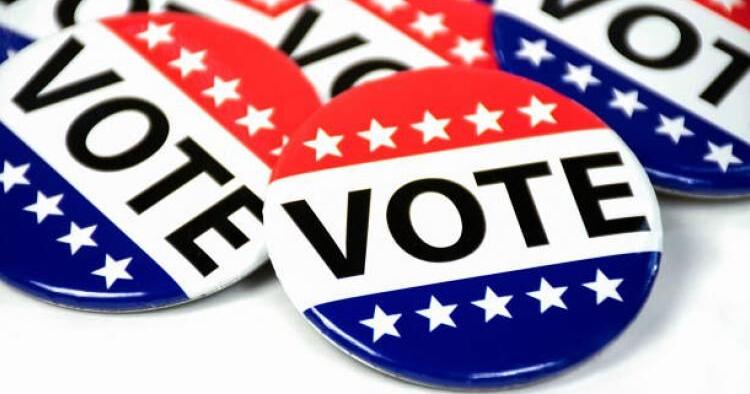 Candidates qualify for county commissioner and school board races | News
New candidates emerged this week, vying for a seat on the Morgan County Board of Commissioners and a seat on the Morgan County School Board.
As longtime county commissioner Andy Ainslie retires this year, three candidates have come forward to run for his District 2 seat — two Republicans and one Democrat.
Republicans Keith Wilson and Blake McCormack will face off in the upcoming primary election on Tuesday, May 24. The winner will run against Democrat Bob Baldwin in the Nov. 8 general election for the open seat on the Morgan County Board of Commissioners.
Democrat Dr. Claudia Crenshaw has filed her candidacy against incumbent Republican Dr. Forest Pagett for the District 5 school board seat.
Other incumbents also filed for unopposed re-election, including District 1 County Commissioner Donald Harris, a Democrat, and District 4 Board of Education member Andrew Ainslie III, a Republican.
All three candidates for county commissioner of District 2 cited Rivian Automotive's controversial new plant as one of the reasons for their candidacy.
Baldwin, 76, a retired military colonel with a career in engineering and surveying, decided to run for a county commissioner's seat to 'control growth' in Morgan County facing the factory historic $5 billion electric vehicle manufacturing slated for 2,000-acre site in Morgan and Walton counties.
Baldwin describes himself as a "fiscal conservative and social liberal", who is committed to spending county taxpayer dollars responsibly and protecting the county from runaway growth.
"I don't think we can stop it, but I think we need to control growth in a way that minimizes the negative impact on the county," said Baldwin, who worries about future developments that will arise due to the Rivian factory, such as as additional housing estates, hotels, restaurants, shopping malls or other large industrial enterprises. Baldwin is committed to playing an active role in rezoning hearings while considering the long-term effects of future developments on the rural character of Morgan County.
Keith Wilson, CEO of B&W Trailer Services who moved to Rutledge two years ago, and Blake McCormack, Morgan County Planning Commission member, local mechanic and farmer who moved to Rutledge five years ago, are also opposed to the Rivian agreement.
Both candidates promise greater transparency between elected officials and the public and protect Rutledge's "small but special" rural heritage.
Wilson, who is one of the leaders leading Rutledge's anti-Rivian movement, promises to advocate for controlled growth that reflects a community's vision, priorities and needs.
Wilson also proposes more funding for local law enforcement agencies and getting more ambulances for the county, while McCormack wants to hold town hall meetings to assess community needs, enforce zoning standards local authorities and reform the Joint Development Authority (JDA), the four-county council that brokered the deal with Rivian.
"I want to help manage growth in the county. I will work with my fellow Commissioners to find a balance between growing and maintaining affordable housing…I promise to listen to what the community is saying. My primary means of communication with the community will be face-to-face rather than email. I will continue to attend all local events/meetings," Wilson said. The community expects and deserves this… I will always be transparent with my decisions and stance on issues.
"JDA is the big problem here. I want to have more transparency for all county citizens on developments, community input on what it is, where it's going and if we want to be a part of it before any decisions are made," McCormack said. .
Morgan County School Board member Dr. Forest Pagett will face a Democratic challenger, Dr. Claudia Crenshaw, a psychiatric nurse practitioner, who appeared before the board last year to argue for high salaries for paraprofessionals and other school personnel who earn as little as $9.14. per hour. Crenshaw called for wages to increase to at least $15 an hour.
Pagett, who was elected as an interim member of the District 5 Board of Directors in 2018 and later elected later that year, is a dentist at his own practice in Madison, Pagett and Whetzel Family and Cosmetic Dentistry.
It is a privilege to serve District 5 on the Morgan County School Board. For the past two years, I have worked alongside an amazing Board of Trustees unified in our desire to see Morgan County students receive the best education possible with the resources they need. Dr. Cole and our central office go above and beyond to support all staff at each school as they strive to ensure the success of our students," said Pagett. "I will continue to listen to members of our community, advocate for our students, and support teachers, administrators, and staff. I will be a voice within our school system as we move forward together as "One Morgan". We have made great accomplishments in all of our schools, and I hope to be part of our continued success in making our school system a shining example. that our community is proud of. I appreciate your continued support as I seek re-election in the fall.
Crenshaw promises to advocate for higher bets for classified school system employees and protect the quality of education in Morgan County in the face of projected growth.
"That's what drives me. We need to pay these people a living wage," said Crenshaw, who also noted that the Rivian development and Kingston subdivision could bring new families to Morgan County and new students in the school system. "I want to create a vision that addresses this growth. How do we protect our school system and provide the quality education that we have had in Morgan County?"
Crenshaw said her core values ​​are kindness, peacefulness, sustainability and diversity. If elected to the school board, she has promised to educate the community about school system events as well as advocate for more diverse voices in leadership roles throughout the system.
"I'm an old-school middle-class person, so I hope to help bring more people into the middle class," Crenshaw said.
The primary election will take place on Tuesday May 24 and the general election will take place on Tuesday November 8.