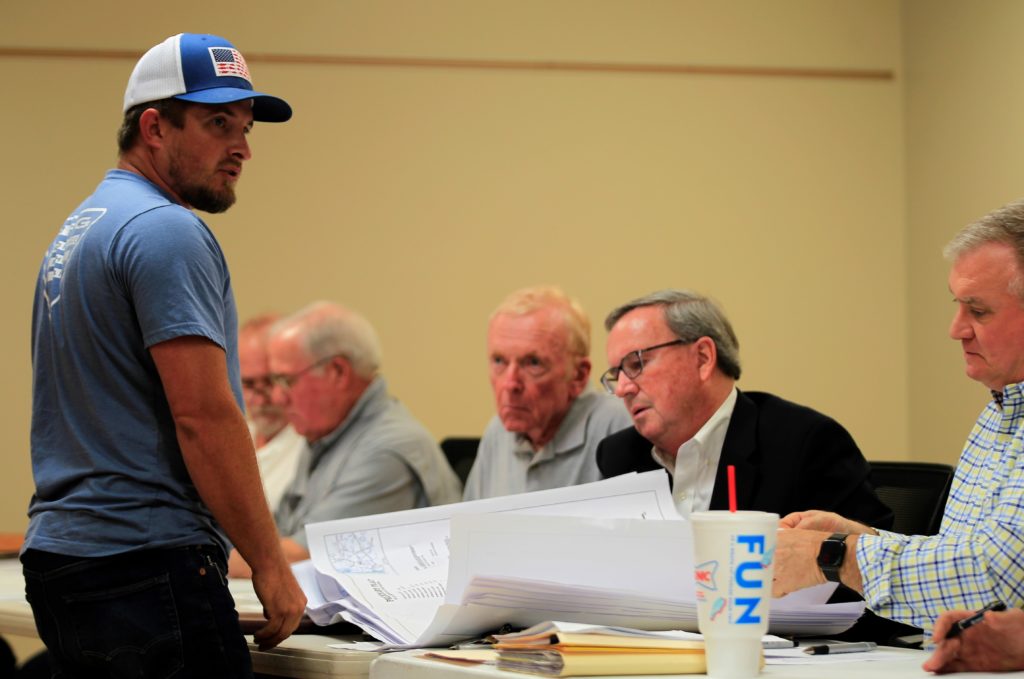 Cadiz Trigg Planning Commission OKs Stonegate Subdivision Preliminary Plat
It took another 2.5 hours of heated discussion, discovery and debate, but the Cadiz Trigg County Planning Commission opened the floor again on Tuesday night to talk about the Stonegate Subdivision near the entrance to Business Hwy . 68/80 – before accepting the preliminary plateau of Justin Reynolds and his team, 8-1.
Ken Culwell was the only no vote, with Josh Adams recused from the conversation.
Chairman Todd Wallace and the commission noted and agreed that several conditions had to be met before the final dish would be accepted. This included:
— A completed application and fees;
— A change to the final plate, to include Reynolds' most recent acquisition of a southwest property for another basin;
— Some final printed clarifications from Cadiz/Trigg engineer Frank Williams;
— Obtaining all permits and bonds related to health, water, road and environmental resources;
– Full description of covenants and restrictions in the homeowners association and agreement documents, as agreed to by commission attorney Steve Underwood and Reynolds attorney Todd Wetzel;
– And a certificate of ownership and a deed book page with the final dish.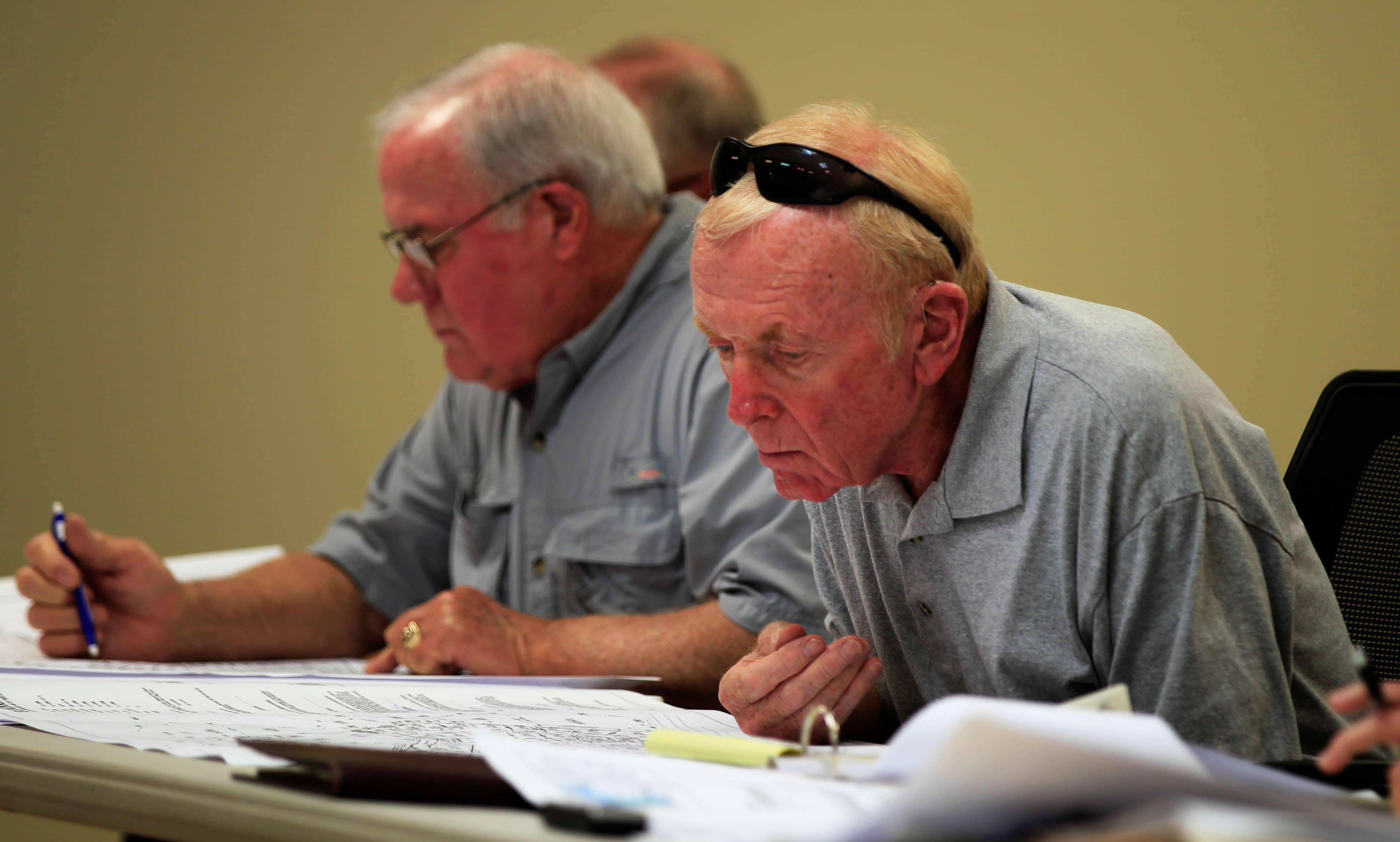 Reynolds was passionate on Tuesday, naturally and repeatedly championing what will ultimately be a three-phase, multimillion-dollar project bearing his company's name.
He told the commission, and concerned citizens, that he was not going to build something just to leave a lagoon languishing in disrepair.
As noted in several previous meetings, this lagoon system continued to be a major talking point in Tuesday's talks – particularly its construction, general upkeep and overall operations. The potential for gray water overflow, however miniscule, and the application of an HOA are always of concern to those close to future development.
Reynolds, Williams, project architect Roger Colburn and surveyor Matthew Clark once again found, at various times, that state officials and the Trigg County Health Department would not allow legally that something of this magnitude disrupts and destroys the quality of life.
Reynolds further noted that he and his company would be responsible for considerable detail until the final land was sold, in which the HOA would then take control. Failure to comply with the HOA would result in heavy fines first and then liens on the property.
Wallace put on the record a short letter to Reynolds from Chris Edwards, who is the environmental health program evaluator for the Department of Public Health. It indicates that the lagoon, as designed, meets specifications.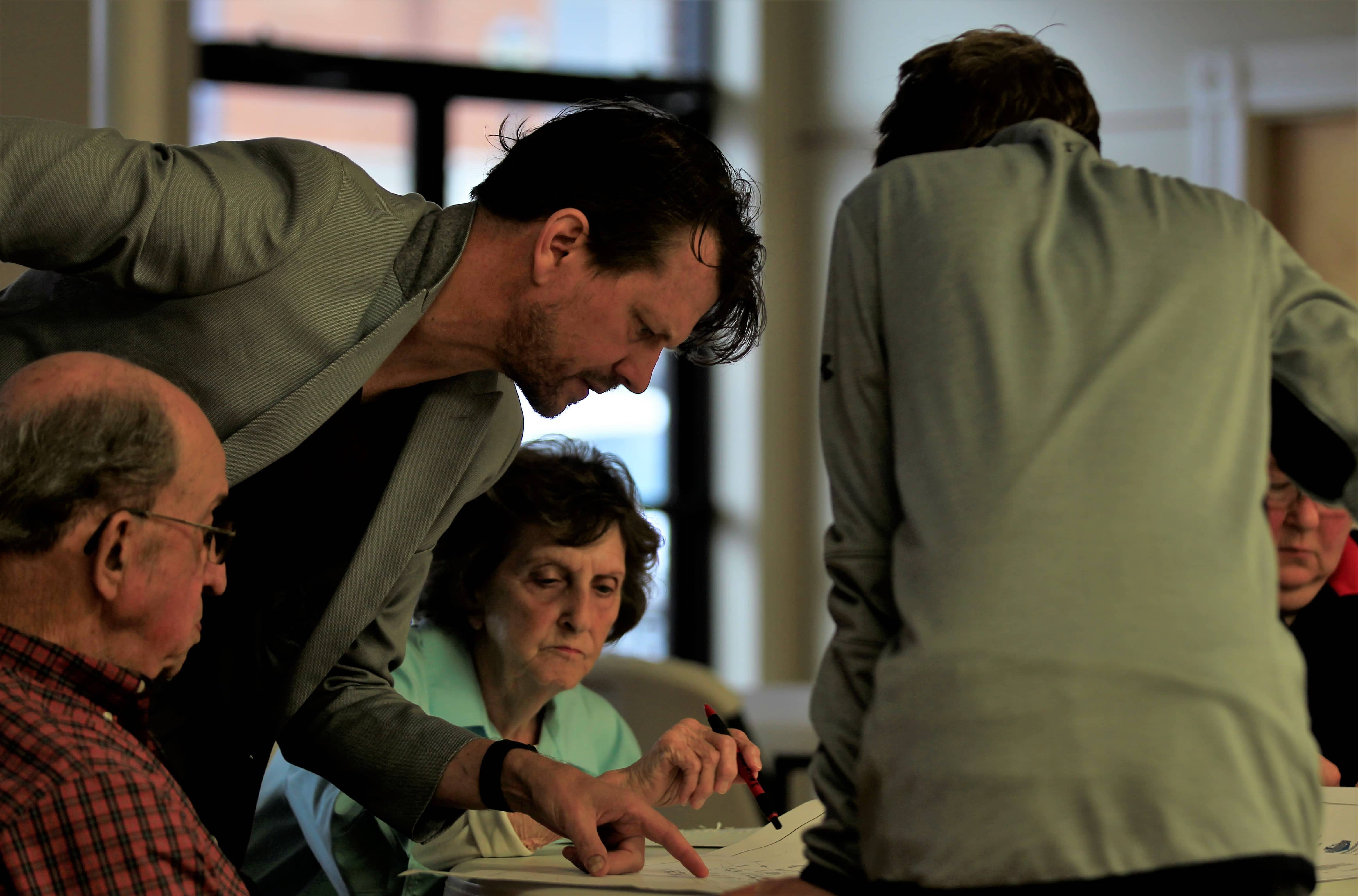 Reynolds and his team have also dispelled a handful of rumors that have registered on social media over the past few months. Homes will vary in size and price, likely between 2 and 3 bedrooms and 1 or 2 stories, costing between $250,000 and $350,000. Colburn noted that water service costs will almost certainly come down in the area, with more customers going to the Barkley Water District. Williams added that the retention ponds and 2-acre lagoon structure should do nothing but solve the floodplain and runoff issues.
Asked about local authority response times, particularly to fires, Reynolds said his plans included three fire hydrants in the housing estate – all to be connected to the 8-inch water main along US 68/80.
Underwood, meanwhile, told locals the commission won't be writing the HOA rules.
Williams said it will be months before a final dish is presented to the commission, and will come after Reynolds' project completes its initial infrastructure phase of alignments, roads, underground utilities and other skeletal structures.
Full Audio:
Stonegate 2.0 talk