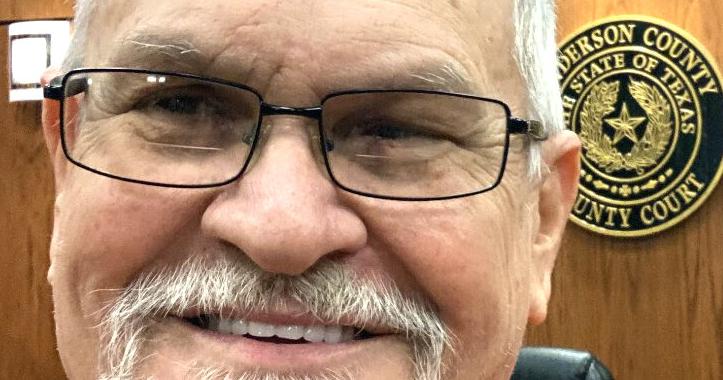 Braun candidate for PCT county commissioner. 2 | News
David Braun is running as the Republican candidate for Anderson County Police Station.
Braun, a former Palestinian police sergeant, former minister at Oakwood Church of Christ and retired from the Teachers' Pension System (Windham School District), attempted an offer for Justice of the Peace PCT. 2 in 2018 against then titular judge Carl Davis, who collected 1,473 votes while Braun received 1,443, a difference of 30 votes.
"I didn't cry, I didn't get mad or even ask for a recount," Braun said.
On April 1, 2019, Braun entered the George Beto Unit TDCJ Academy and served in that unit for 13 months until COVID-19 struck and the unit was locked down.
"I loved every minute that I served as a correctional officer in the Beto unit," he said.
In 2006, Braun began teaching at the Alfred D. Hughes Unit, moving to Gatesville.
"We returned to Palestine in 2016 and bought an old house that we love in Pct. 2. "
He announced his candidacy for JP 2 in August 2017. In September, he underwent cardiac ablation, and both lungs drained and was subsequently diagnosed with stage 4 non-Hodgekins lymphoma, 52% in his bones.
"I was extremely weak after 12 chemotherapy treatments and had another heart ablation right after the treatments were finished," Braun said. "It was difficult to campaign with both physical and mental weakness. I'm not the same man I was three years ago. I have no more cancer, my heart problems are healed and I am stronger now than at any time in my life. I plan to take this one to the bank.
Braun said he wanted to make a difference for the citizens of Anderson County.
"My campaign will be unique because I support other candidates who have a challenger in the March 1 primary," he said.
"I think if an elected official has served two terms, it's time to leave. My opponent, Rashad Mims, is finishing his fourth term as PCT. 2 Commissioner. It's time to go.