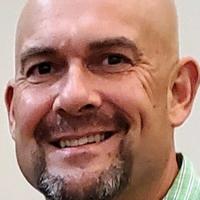 Bedre running for County Commissioner 4 | News
Barry Bedre is a candidate for Commissioner of Anderson County, District 4. Bedre is a permanent resident of Palestine and the owner of Turbyfill's Machine Shop, Inc.
Turbyfill Machine Shop, founded in 1901 by great-great-grandfather HR Turbyfill de Bedre, is the oldest family business in the region.
"I seek this position because Anderson County needs responsible, sensible and efficient management," Bedre said. "I believe I can offer a business-driven approach and effective solutions to ensure that Commissioners Court and County employees maximize resources and provide the quality of service this community deserves. I also look forward to the opportunity to work with other area officials, law enforcement officers and businesses to protect our history and facilities for future generations.
Bedre was born in Palestine to SE "Scooter" and Linda Bedre. After graduating from Palestine Hight School in 1989, he attended the University of North Texas, where he earned a degree in business administration in 1994. Bedre then returned home and continued to work in the industry. family business, then owned by his grandfather, Russell Turbyfill, and his great-uncle. , Wayne Turbofill.
"When I graduated from UNT, I started looking for a place of my own here in Palestine," Bedre said. "I bought my property just south of Montalba and knew right away that this was where I wanted to be. I live there today with my wife, Megan, and our son, Lucas. Over these many years, I have had the privilege of working with countless residents and businesses throughout the region. I have seen many changes, some good and some bad, and I have constantly adapted to ensure the success of my business. If elected, I intend to use my experience and knowledge to move the county forward in a positive way. It will be my mission to provide effective leadership and help create opportunities in Anderson County for my son and your families as well.
Barry and Megan are members of the First Presbyterian Church in Palestine, where he is a past leader and chairman of the Property and Stewardship Committees. They are also proud members of the Palestine Lion's Club. Megan is a graduate of PHS and the University of Texas at Tyler and teaches English at Westwood Junior High. She is also the director of the Pantherette drill team.
"A question I hear constantly is 'What does a commissioner do? ", Bedre said. "The answer I give is that they are responsible for much more than repairing roads and bridges. Four commissioners, as well as the county judge, adopt the budget and the tax rate of the county, approve county purchases and authorize contracts. They also maintain county properties, set wages and benefits for county employees, and fill vacancies in various offices. Basically, they manage county administrative affairs and I believe they have an obligation to work within the confines of our local economy.
"The tax requirement should never exceed the ability of the taxpayer to provide it. Simply put, you should be able to afford to live, own property and raise a family where you work. I believe I have the ability to assist our Commissioner's Court in doing so and I will be honest and available to all county employees and residents. Thank you for voting!"
Follow on Facebook @Barry R Bedre for Anderson County Commissioner, Pct4.