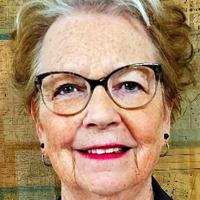 Ashwill running for Rush County Commissioner | Local News
RUSHVILLE — Linda Ashwill has announced her candidacy for Rush County Commissioner, Northern District on the Republican ballot.
For eight years, she was secretary of the Rush County Area Plan Commission and the Zoning Appeals Board where she ensured that all applications for building permits and subdivisions were properly filed, has confirmed that all surveys were in good condition before presenting them to the board. , and provided customer service and assistance to residents calling or entering the office. She also has experience in the surveyor's office.
Ashwill said the best part of her current position is getting to know and serving Rush County residents and business owners.
As Commissioner, Aswill is committed to continuing to serve citizens by using her proactive approach and attention to detail to ensure Rush County continues to thrive.
She encourages citizens to be active in local government and will listen to their ideas and concerns. She believes in preserving and supporting local businesses; she also understands the importance of Rush County's agricultural roots, but also the benefits that the industry brings.
Ashwill said she brings valuable experience to people and businesses in Rush County, having worked in auditing and accounting at Vitran Express in Indianapolis; co-owned a funeral home and ambulance service where she was a state-certified emergency paramedic; served as Traffic Manager at Draper Shade and Screen in Spiceland for 12 years; and implemented computer files for students while employed at the Soldiers' and Sailors' Home in Knightstown. She has managed apartments for housing and urban development, which has allowed her to understand the needs of the less fortunate. Currently, she holds life/health and property/casualty insurance licenses from the State of Indiana.
Ashwill has been active for 38 years in the National Society of the Daughters of the American Revolution, having served as secretary and chaplain; is a retired honorary member of the Psi Iota XI sorority; and was active in the Order of the Eastern Star and the Organization of Business and Professional Women.
Along with her husband, Leonard, Ashwill bought a historic home on Gings Road in 1997 which they enjoyed restoring. She collects antiques, especially vacuum glass, and loves baking her famous sour cream coffee cake for her friends and family.
She has two sons, Darren and Jason Greene, and two stepsons, David and Dennis Ashwill.
Linda and Leonard enjoy spending time with their five grandchildren and six great-grandchildren.