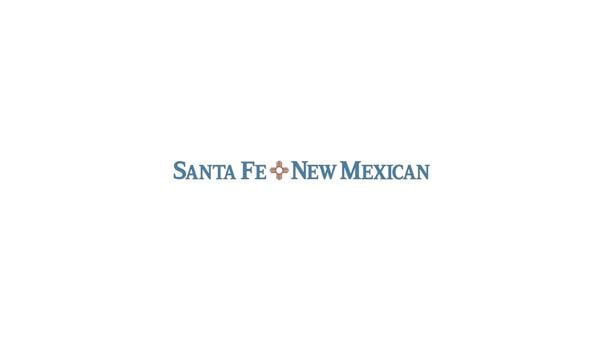 After a long and contentious meeting, the Planning Commission postpones the vote on the South Meadows project | Local News
The Santa Fe Planning Commission voted late Thursday night to postpone a vote on a controversial plan to hide 22 acres of Santa Fe County-owned open space on the city's south side as an affordable housing complex.
Nonprofit affordable housing developer Homewise is looking to build 161 single-family affordable housing units and a 6-acre park on the vacant lot along South Meadows Road, which is now used as an open space.
To pave the way for development, Homewise is seeking to rezone the property to R-6 and R-21, allowing six homes per acre and 21 homes per acre. The entire 22.2 acre space is now zoned as a park within the general city plan.
Dozens of project supporters and critics attended an hour-long meeting to comment on Homewise's plan, but at around 11:45 p.m. and after nearly four hours of heated public comment, Planning Commissioner Pilar Faulkner moved to postpone the vote to avoid discussing a controversial development at a late hour.
She also raised concerns about a suggestion to approve the rezoning request on the condition that a park be built, despite the lack of a development plan.
"I think we can hit break-even points if we just give projects time to hit the break-even point," she said. "So I urge both parties to try to find something that will work during this time, and good luck to everyone."
In a report on the application, city land use department staff recommended the project be denied because it did not explicitly include plans for a park, as required by the community area master plan. from southwest Santa Fe.
Staff suggested approval, however, if the commission included a condition that developers provide a three-year preliminary development plan that includes a 5-acre park and keeps 50% of homes affordable.
Commissioners again expressed concerns.
"I'm still not convinced that this is the best way to approach this issue," Commissioner Dan Pava said.
The project has received notable support from affordable housing advocates, while some residents have argued that the project defeats the space's intended purpose of providing a park.
The 22.2-acre site has been used as open space and is one of the only park-like locations for neighborhoods west of South Meadows since Santa Fe County purchased the land with bond funds in 2001, planning to build a park. The park never materialized.
The city annexed the neighborhood in 2014 but refused to take over the open space. The county returned the bond in 2018.
Homewise has a contract with the county to purchase the land for $1.7 million, provided the Santa Fe City Council approves the applicants' development plan.